These gearboxes are suitable for the transmission of rotating motions between two shafts at right-angles.

• Available with reduction ratio: 1:1
• Aluminium case, black anodised; stainless steel shafts AISI 303
•Torque 2 Nm
• Radial load 7,5 kg - axial load 0,7 kg
• Models: 
  Version A with 2 outputs
  Version B with 3 outputs 
  Version C with 3 ouputs with opposite rotation
• Output shafts: M = male / F = female Ø6 
  (see section "Overall dimensions")
• 2 outputs, weight gr. 50; 3 outputs, weight gr. 65
AVAILABLE VERSIONS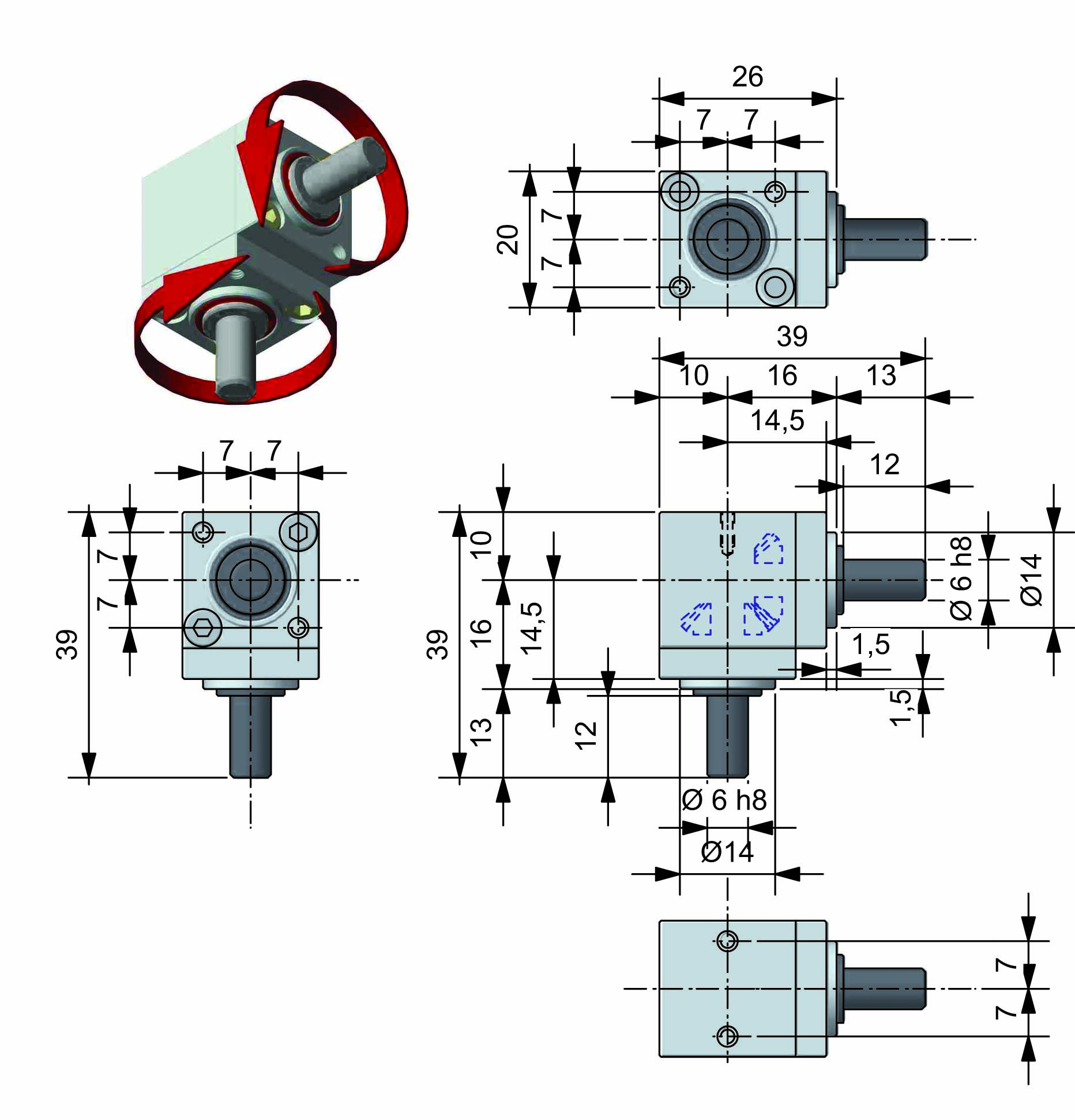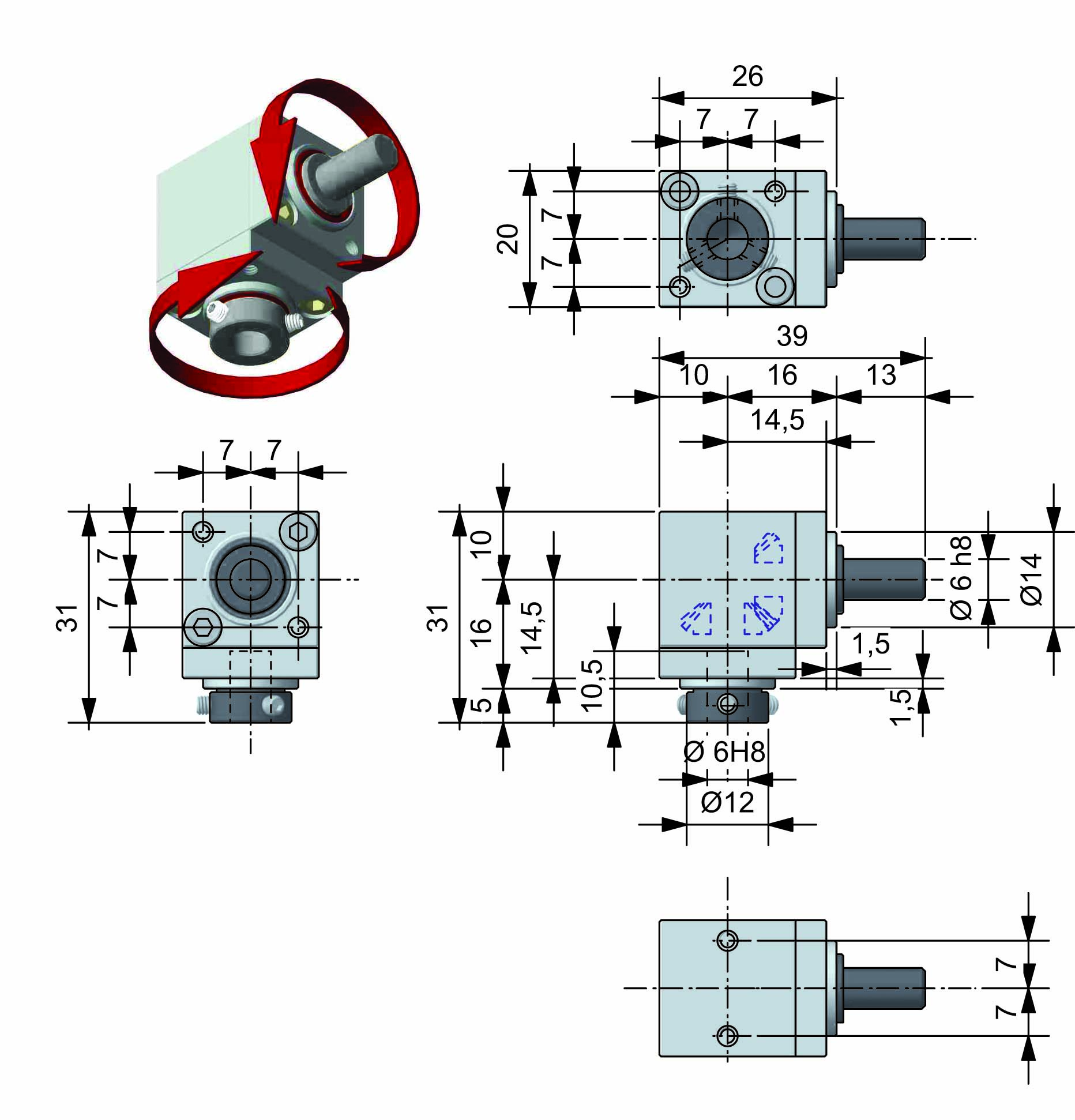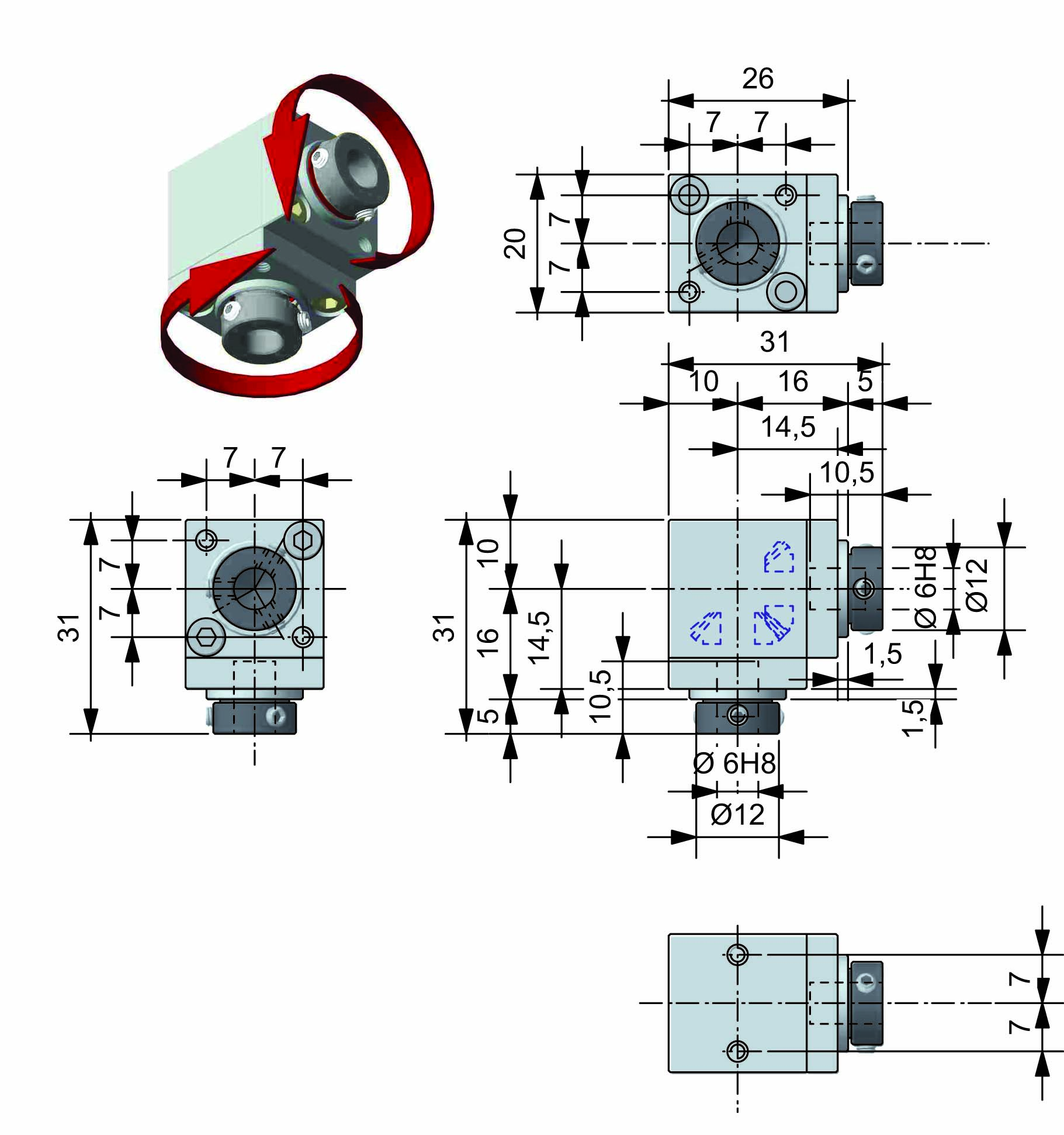 VERSION "A" F(Ø10)-F(Ø10)
 
1. Fixing bores M3x5
2. N°3 M3 a 120°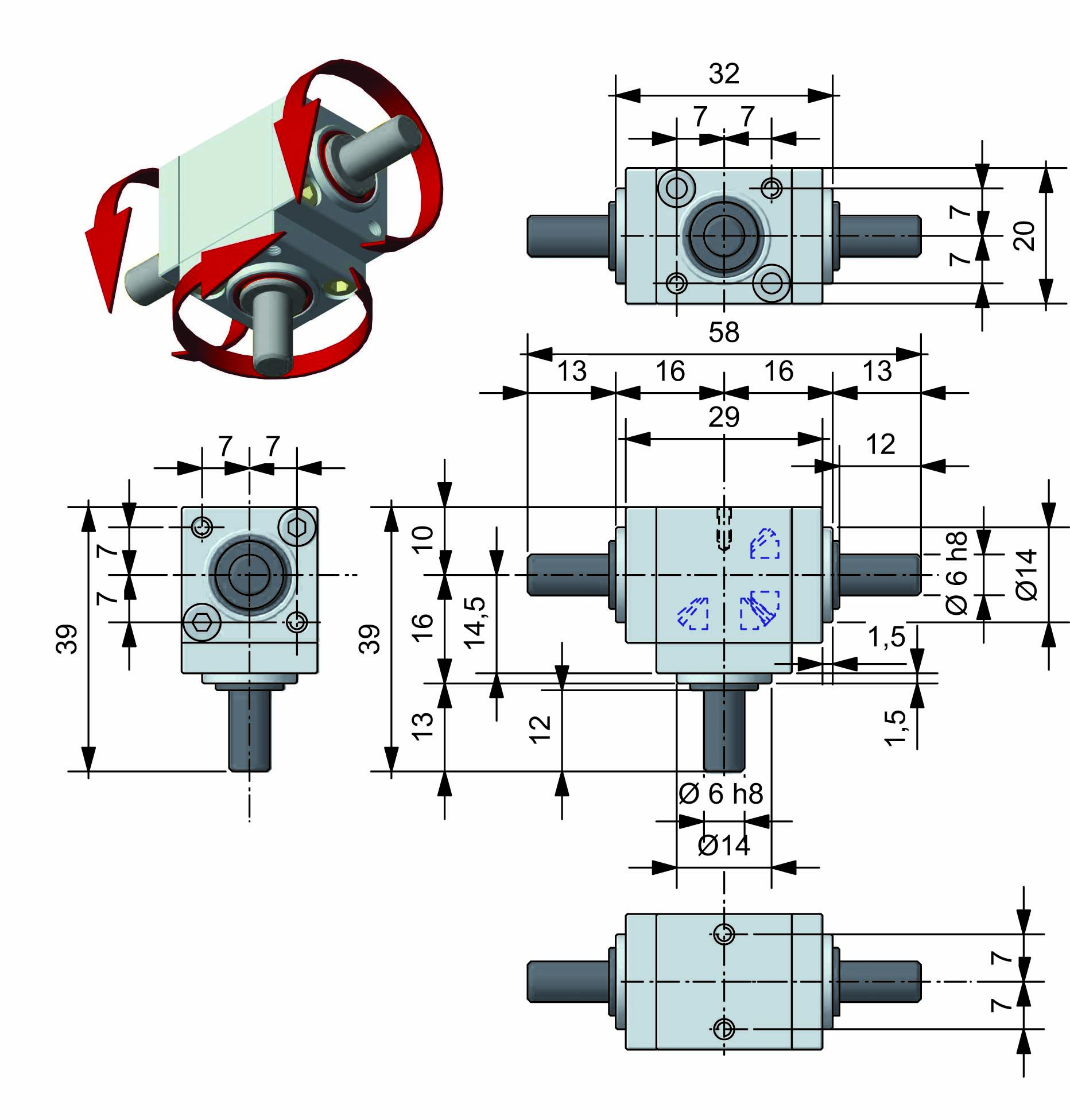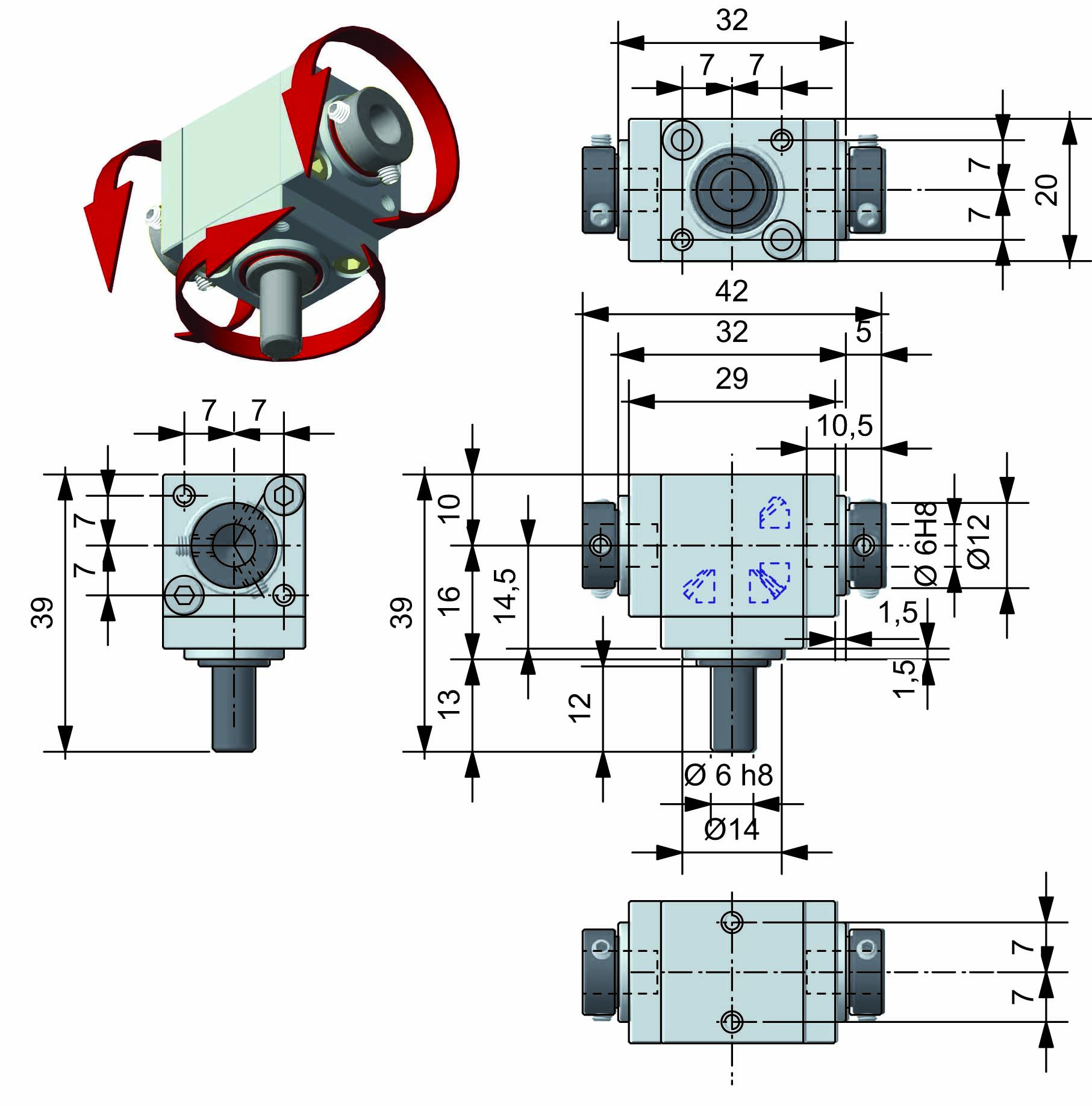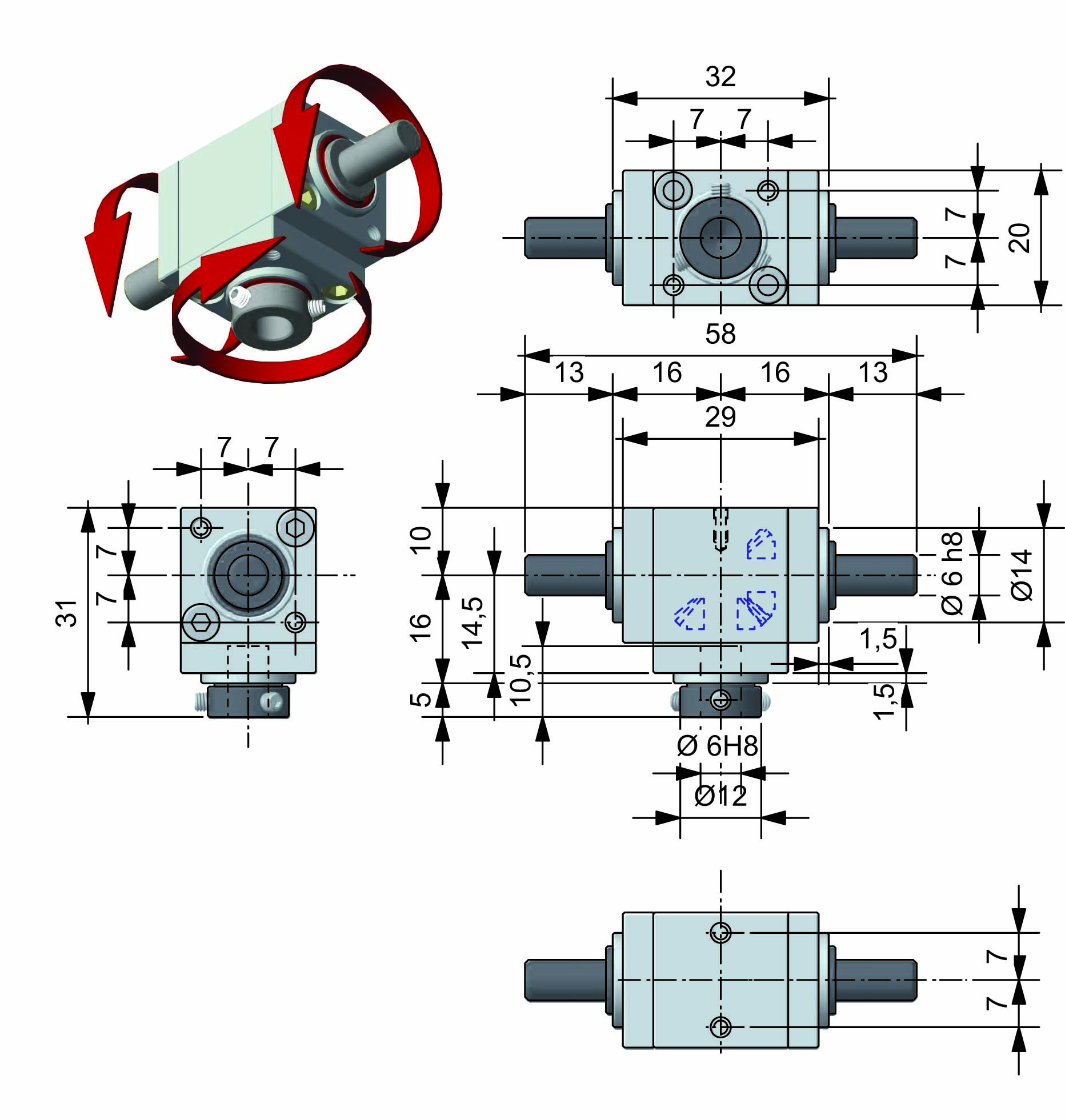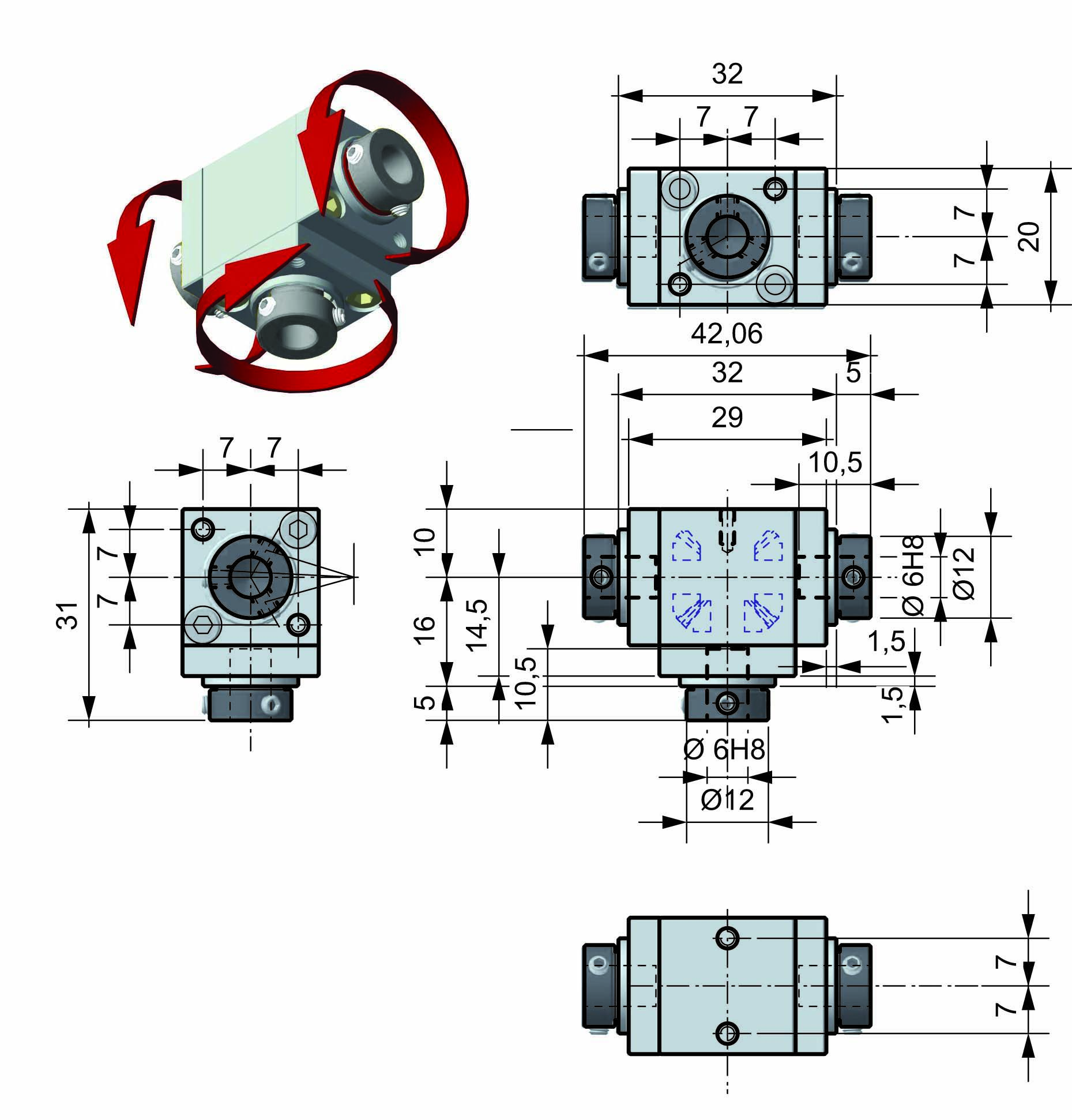 1. Fixing bores M3
2. N°3 M3 a 120°

VERSION "C" M-M-M
with opposite rotation
VERSION "C" M-F-F
with opposite rotation
VERSION "C" F-M-M
with opposite rotation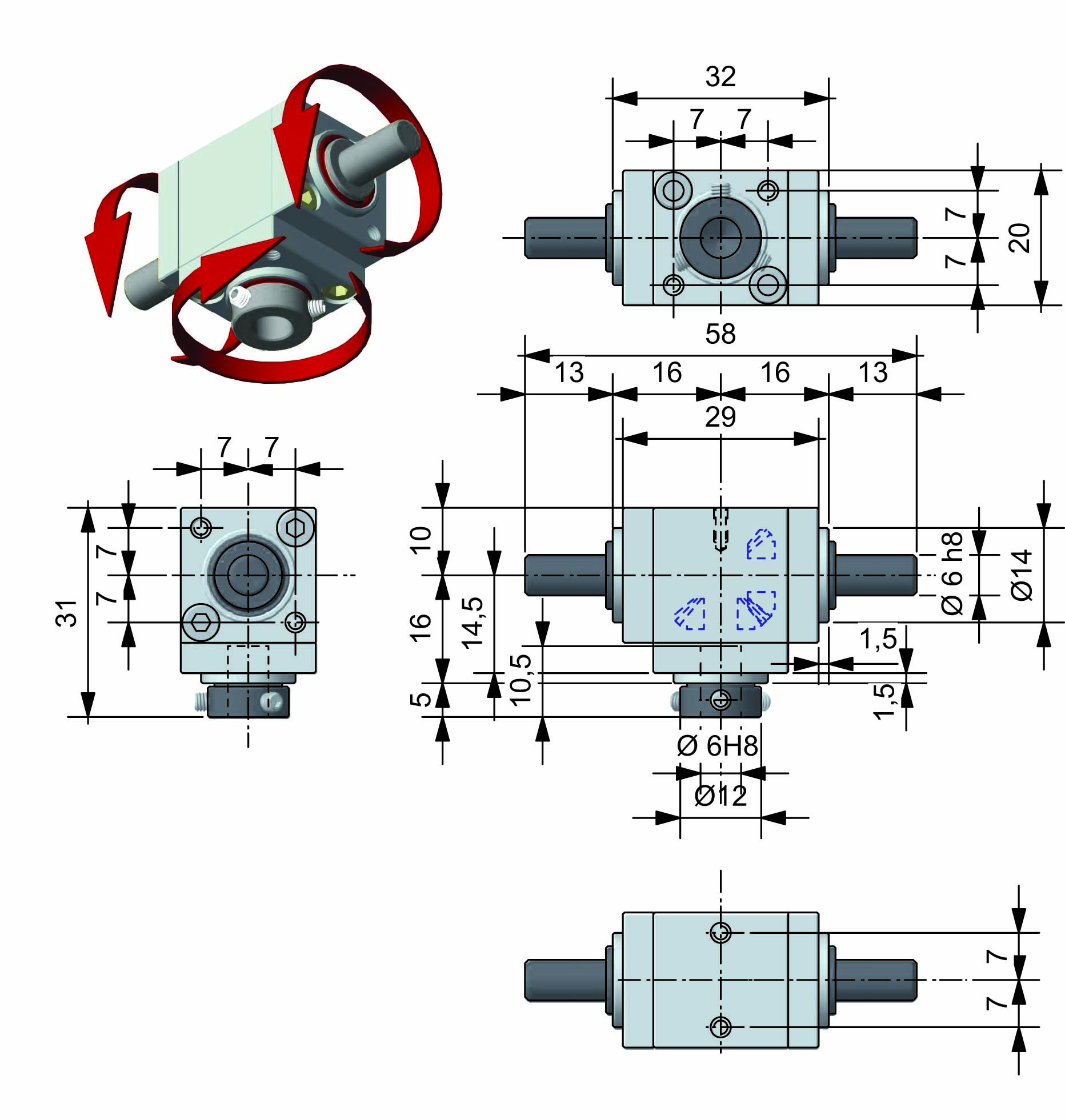 VERSION "C" F-F-F 
with opposite rotation

1. Fixing bores M3
2. N°3 M3 a 120°
---
Richiedi l'accesso
                                               RADIAL AND AXIAL LOAD                                                

The loads are generated by the items connected to the gearbox and can be created for example by the pull of belt drives, accelerations and decelerations, structural misalignments, vibrations, shocks, etc.
The loads acting on the shafts can be of two types: radial ‹Fr› (radial force) and axial ‹Fa› (axial force), referred to the axis of the shaft; when ordering specify whether the axial load is pull or push type. 
                    Fr = radial load
                    is the load acting in perpendicular direction to the shaft/axis
 

                                                        Fa = axial load
                                                        is the load acting of the shaft/axis                               
 
                                        GEARBOX LIFETIME CALCULATION                                     
THEORETIC EXPECTED LIFE* = 10.000H X Fu

         RECOMMENDED TORQUE (Nm) 
Fu = ----------------------------------
         APPLIED TORQUE (Nm)**
* The lifetime of 10.000h considers the following conditions: 
- Applied torque = advised torque (see tables) 
- Maximum of 8 working hours per day 
- Working temperature 20 ° - No shocks 
** Output torque actually applied 
*** Max torque applied


"To identify the most suitable gearbox for your requirements, refer to the values in the table. If the loads and efficiency are very close to the table values, contact the technical department".
 
Output torque with ratio 1:1



  Max torque


  Recomended torque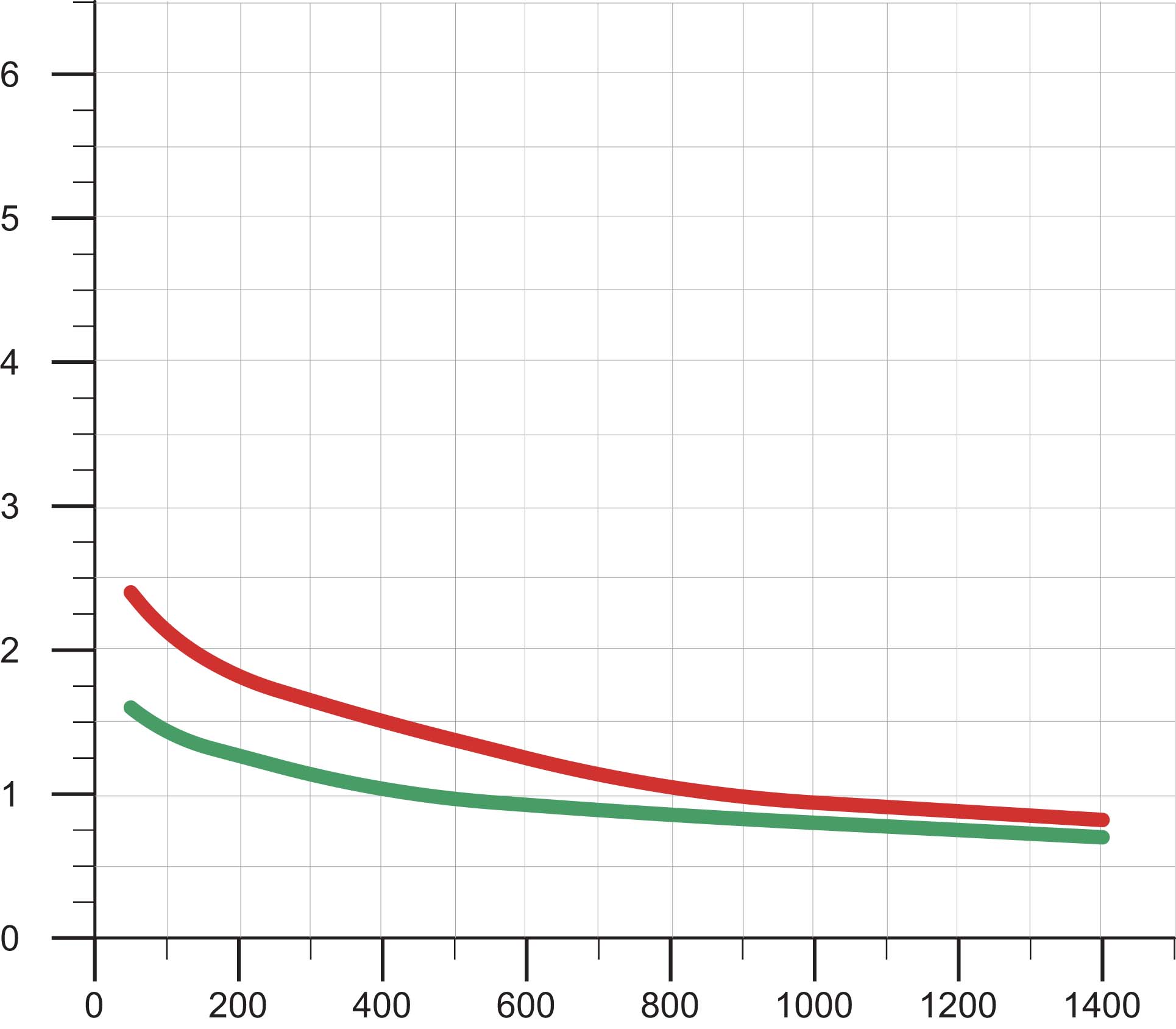 | | | | | | | |
| --- | --- | --- | --- | --- | --- | --- |
| Max Torque*** (Nm) | 3,8 | 3,3 | 2,7 | 2,4 | 2 | 1,6 |
| Recommended torque (Nm) | 2,5 | 2,2 | 1,8 | 1,6 | 1,3 | 1,1 |
| Rpm | 50 | 100 | 200 | 400 | 800 | 1400 |
                                                                                                  Efficiency = 90°