EP20 - EP25
Electronic hollow shaft position indicator, battery supplied
The EP- electronic indicator, which is supplied with an internal battery and includes in the same case the position sensor and the display unit, measures linear or angular movements,  applicable to many types of industrial machinery (packaging, woodworking, aluminium, coil etc).

Main features:
• Simple assembly through the hollow shaft
• Powered by long battery life, easy replacement from the front (without loss of quote and parameters)
• The display has 6 digits besides a sign (range -999999 to 999999,) and has 10 mm-high-digits for an excellent readability also  from a distance.
• Shockproof, self-extinguishing plastic container.
Main functions:
■ Directly programmable by the three front keys
■ On the display all activated functions are shown by a symbol.
■ Setting of the value shown on the display for every turn of the hollow shaft;  measurement direction, number of decimals.
■ Parameters of reset/preset; absolute/relative reference; mm/inches conversion and display in degrees. 3 distinct origins for the correction of by using different tools and the offset function for the compensation of tool wear.
1. Lock pin ø6: I40 (I30)
2. ø20 or ø25 hollow shaft
3. Dust seal
4. Battery compartment 
MOUNTING POSITION

                                
 
 VIEW A
 VIEW B

Accuracy
4000 impulses/revolution
Available functions
Reset/preset, absolute/incremental quota, conversion mm/inch, visualisation in degrees, 3 distinct origin for tool changing, balancing of tool wear
Electromagnetic compatibility - EMC
2014/30/EU
Hollow shaft
EP20: 20 mm H7 - EP25: 25 mm H7
Keyboard
3 keys for programming and start of functions
Max. revolution speed
1000 RPM
Power supply
2 batterie stilo 1,5V - 2 batteries 1,5 V - 2 Batterien 1,5 V
Working temperature
0-50°C
Shaft block flange FLB-EP20

With the drive shaft block flange on the indicator as a compact unity, we obtain a safe blocking of the drive shaft.
Flange in aluminium. 
Overall dimension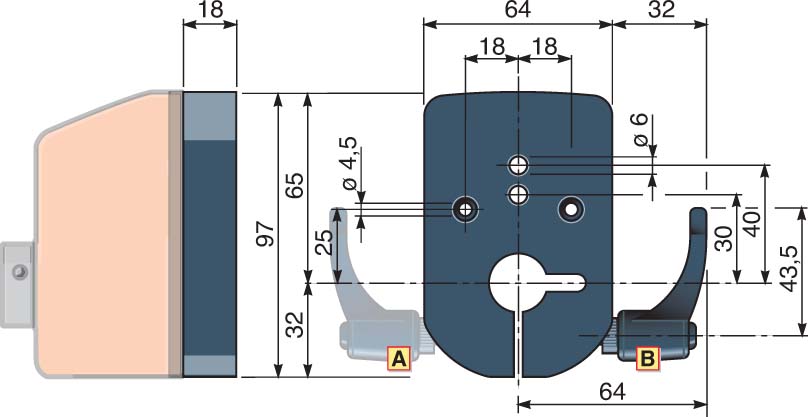 Movement knob PM-EP20
The motion-knob is directly assembled on the shaft of programmable position indicator EP20.
On request stickers (neutral or with Fiama logo), which on the motion-knob' s front shows the increase or decrease of measure wise.
Material: anodized aluminium.
Overall dimension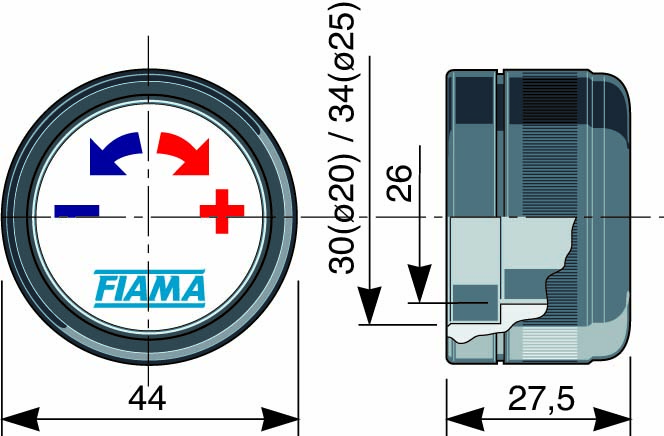 Technopolymer bushes
De (Ø hollow shaft)
Di (Ø reductions)
14

6

8

10

12

 

 

 

20

10

12

14

15

15

17

18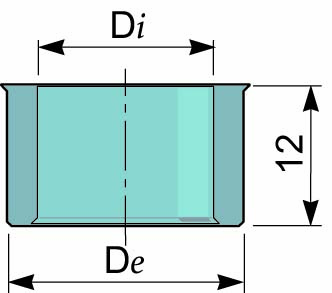 Reducing bushes for shaft block flange (technopolymer).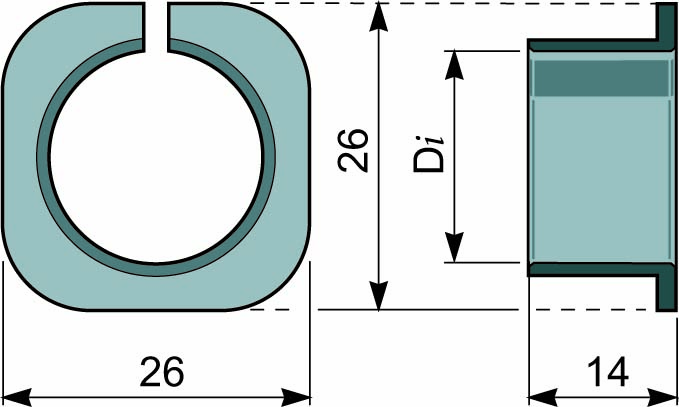 Type

FLB-Ø14

5,5

FLB-Ø20

18,1
Thermoplastic material, steel bush.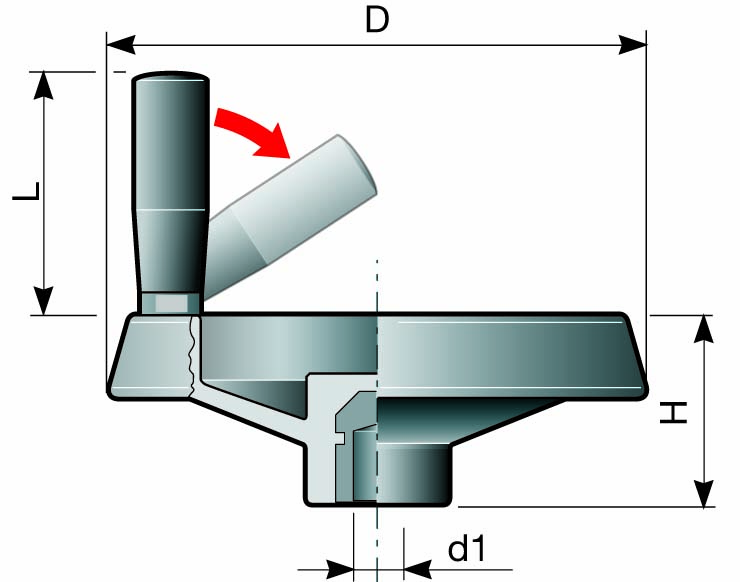 Type

Dimensions 

 

D

H

d1

L

V.R-80
V.R-130
V.R-160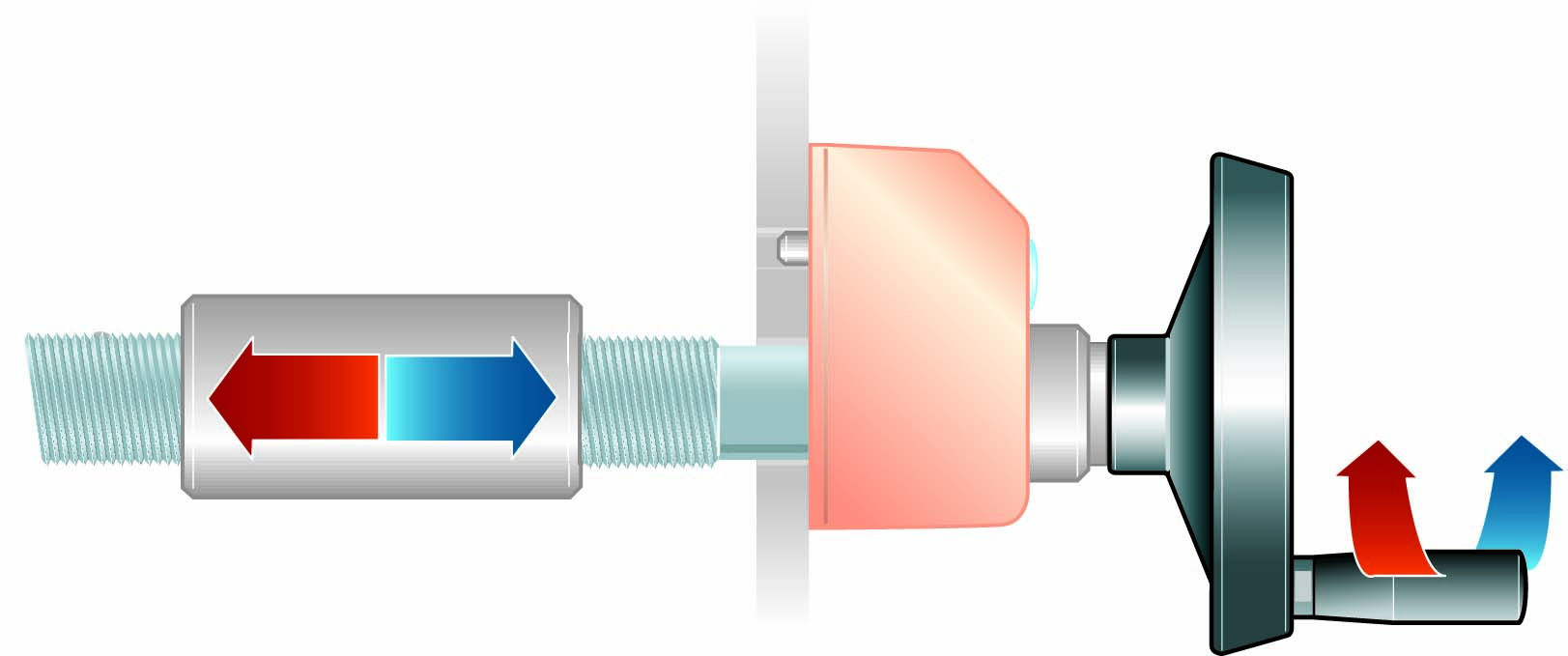 Thermoplastic material, steel bush.

Type

Dimensions

 

R

H

d

d1

L

H1

V.M-65
V.M-110
V.M-140
---
Richiedi l'accesso