SERVO.D
Axis positioning unit SERVO.D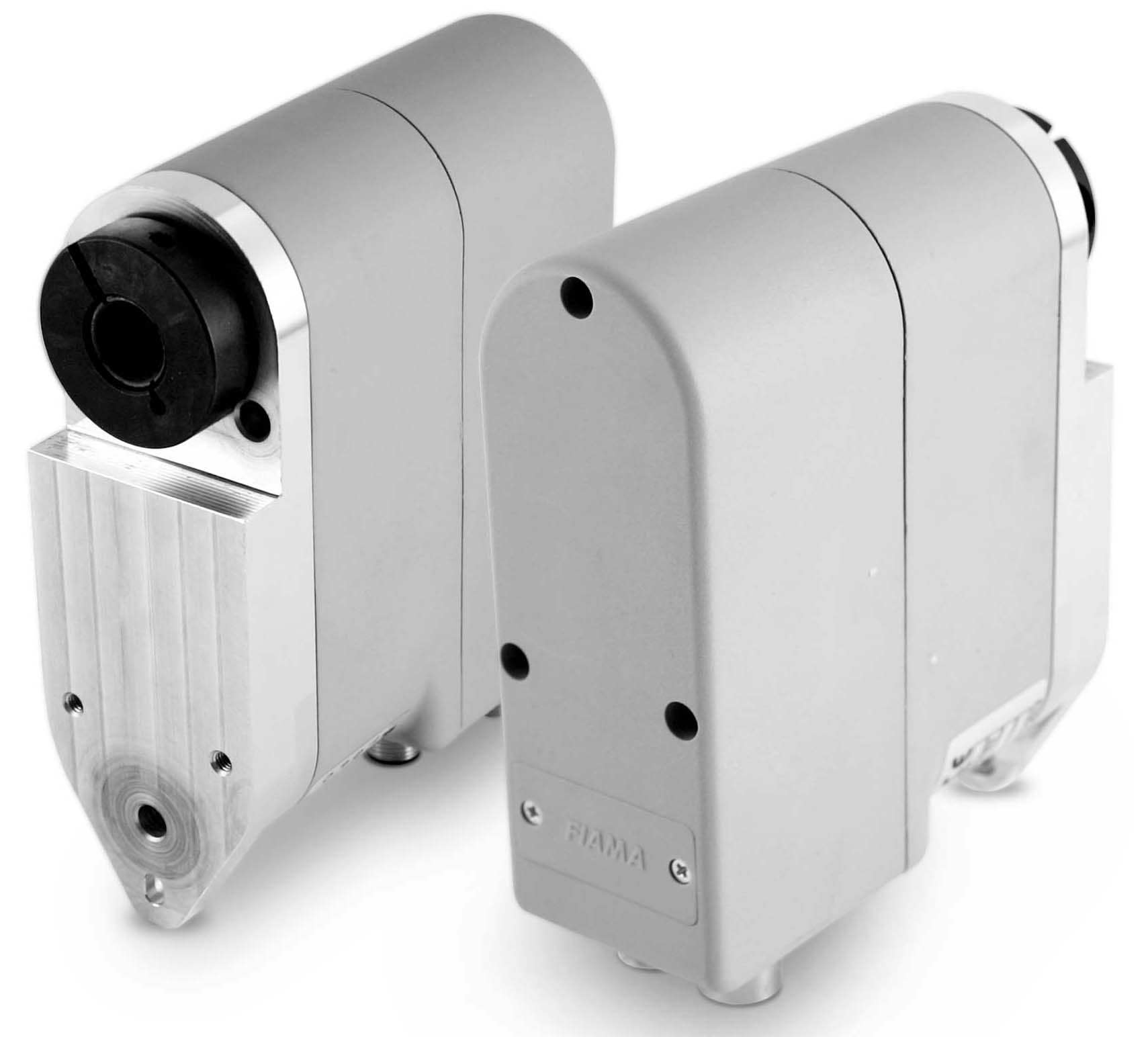 The positioning unit SERVO.D carries out a complete system for axis control made by a brushless motor with reducer and control with micro-processor of the driving motor built-in, and by a position transducer mounted on the output shaft and an interface for field-bus.
It realises in a single and compact device a « complete system for the control of axis » being able to receive by bus a dimension to reach and start with the positioning by a control type PID.
➤ The SERVO.D unit has a hollow shaft output to enable a simple assembling and a versatile use, even with pre-existent manual motion machines that have to be automatized. Therefore it is suitable for a large number of applications in machinery within industries such as printing, packaging, woodworking, marble, plastic, etc.
A simple linking and lay out are guaranteed by a supervisor (PC, PLC), the system interfaces with a bus-field to control the postionings and enables the modifications of the control paramenters (present quota, speed, state).
The communication record can be MODBUS RTU, CANopen, PROFIBUS DP.
The electric connection is carried out by the means of 3 connectors M12x1 for power supply and field-bus.
A. Hollow shaft
B. Fixing bores
C. Fixing bore
D. Connectors
Electromagnetic compatibility - EMC
2014/30/EU
Field bus interface
CANopen DS301, MODBUS RTU RS485, PROFIBUS DP
Potentiometer (rev.)
nP: 1 (340°) - 3 (1080°) - 5 (1800°) - 10 (3600°)
Potentiometer resolution
16000 point on the total stroke
Potentiometer transmission ratios
2-4-6-12-18-36-54-108-162, reducing
Power supply
24Vdc+-20%, max. 4A
Protection degree
IP54 or IP65
Self-extinguishible shock-proof case
SERVO.D 112x45x135
Speed and torque not constant use
max 100rpm: 4Nm 80 rpm
Working temperature
0-60°C
---
Richiedi l'accesso