EP9L
Programmable "side hollow shaft" position indicator, battery powered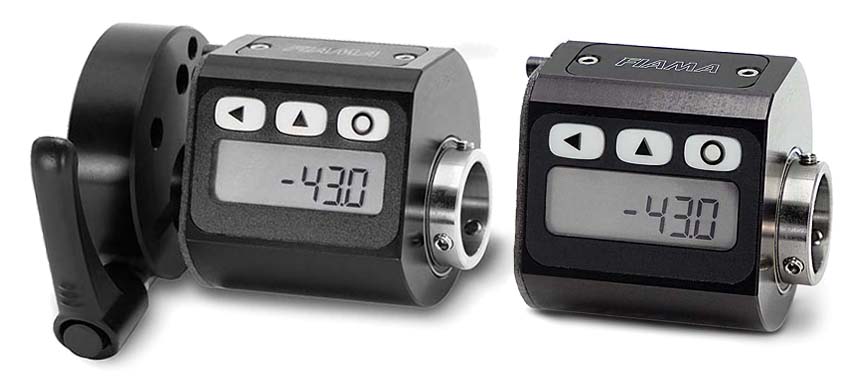 The EP9L electronic indicator, which is supplied with an internal battery and includes in the same case the position sensor and the display unit,
measures linear or angular movements,  applicable to many types of industrial machinery (packaging, woodworking, aluminium, coil etc).
Main features:
• Housing in black anodized aluminium
• It is characterized by a "side hollow" shaft that allows handlings and visualizations, even in uncomfortable positions.
• Powered by a 4-year long battery life, easy replacement (without loss of quote and parameters) distance. 
Main functions:
▪  Directly programmable by the three front keys
▪  On the display all activated functions are shown by a symbol.
▪ Setting of the value shown on the display for every turn of the hollow shaft;  measurement direction, number of decimals.
▪ Parameters of reset/preset; absolute/relative reference; mm/inches conversion and display in degrees. 3 distinct origins for the correction of by using different tools and the offset function for the compensation of tool wear.
▶ Available accessories: flange block shaft FL-B in black anodized aluminum (☛ see section "Overall dimensions"); reduction bushes for hollow shaft; handle V.M.; handwheel V.R. (☛ see section "Accessories").
PROGRAMMABLE INDICATOR "EP9L"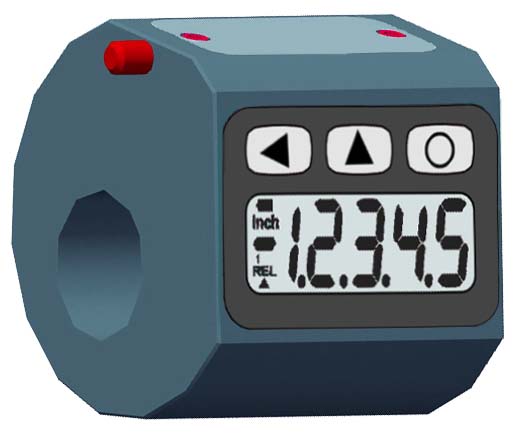 ASSEMBLING POSITION 

"A"
"B"



Weight
EP9L: 500gr - FLB: 250 gr
Accuracy
4000 impulses/revolution
Available functions
Reset/preset, absolute/incremental quota, mm/inches/degrees, 3 origins
Battery life
4 years of continuous use
Hollow shaft
ø 20 - 25 - 19,05(3/4')
Keyboard
3 keys for programming and functions
Max. revolution speed
400 rpm of continuous use
Power supply
Battery ½ AA - 3,6Volts (lithium-thionyl chloride)
Working temperature
0-50°C
Thermoplastic material, steel bush.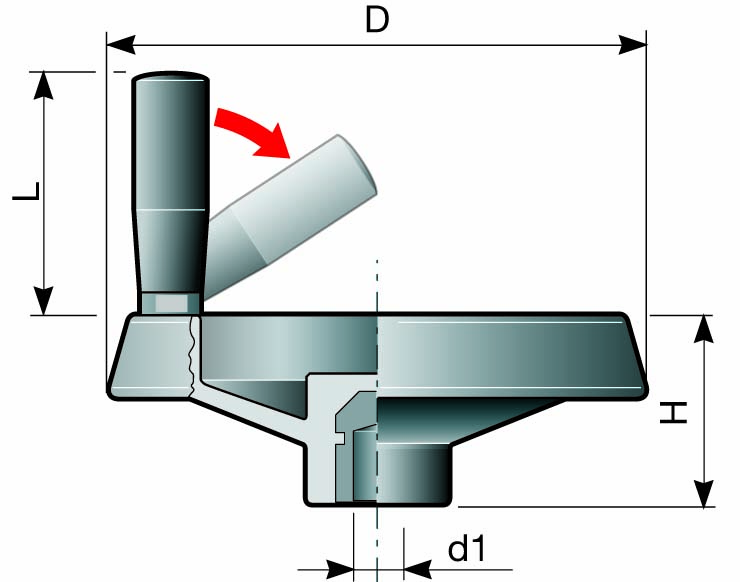 Type

Dimensions 

 

D

H

d1

L

V.R-80
V.R-130
V.R-160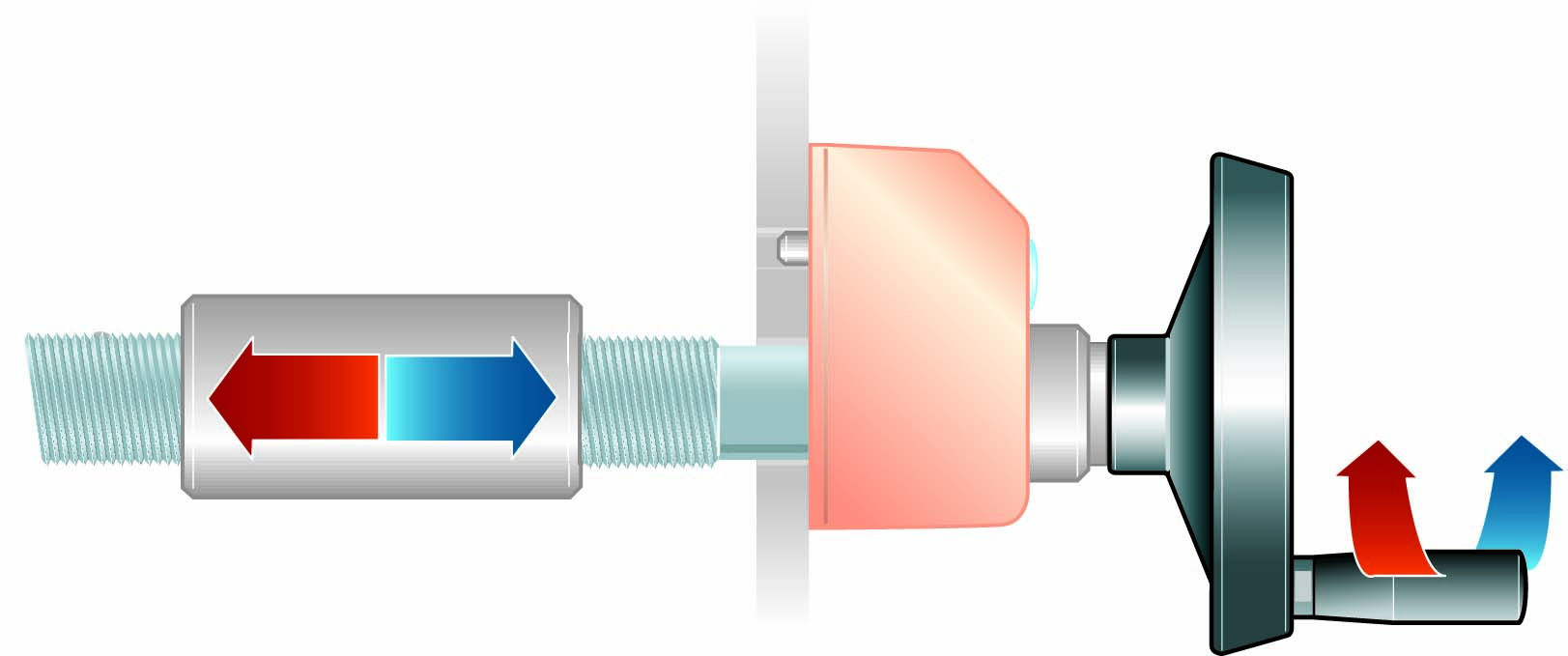 Thermoplastic material, steel bush.

Type

Dimensions

 

R

H

d

d1

L

H1

V.M-65
V.M-110
V.M-140
FLB-EP9L shaft block flange
in anodized aluminum for secure locking of the drive shaft.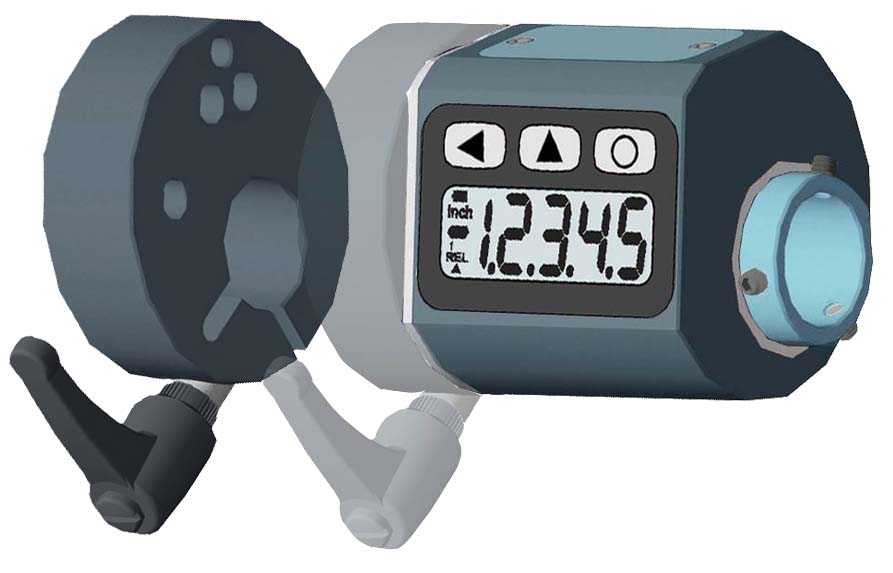 ---
Richiedi l'accesso