F8P
Multifunction display for panel mounting, battery powered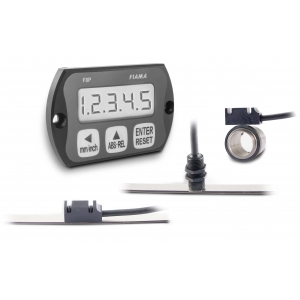 F8P display for panel mounting. Small size with integrated position sensor to be combined with P50 magnetic band or DM30 magnetic ring, offers a complete system for measuring linear and angular displacements.
Main features:
• LCD display with digit 10mm height, high visibility.
• Housing in black anodized aluminum, easy installation through two screws on both sides of the instrument.
• Powered by a lithium battery 1 / 2AA 3.6V, 4 years life. The battery holder is external to the instrument for quick and easy replacement and is protected against polarity reversal in the case of incorrect installation of battery.
Main functions: 
• Setting of counting direction, measurement units (mm, inches, degrees), decimal point, and multiplication factor
• Absolute/relative and reset/preset mode
F8P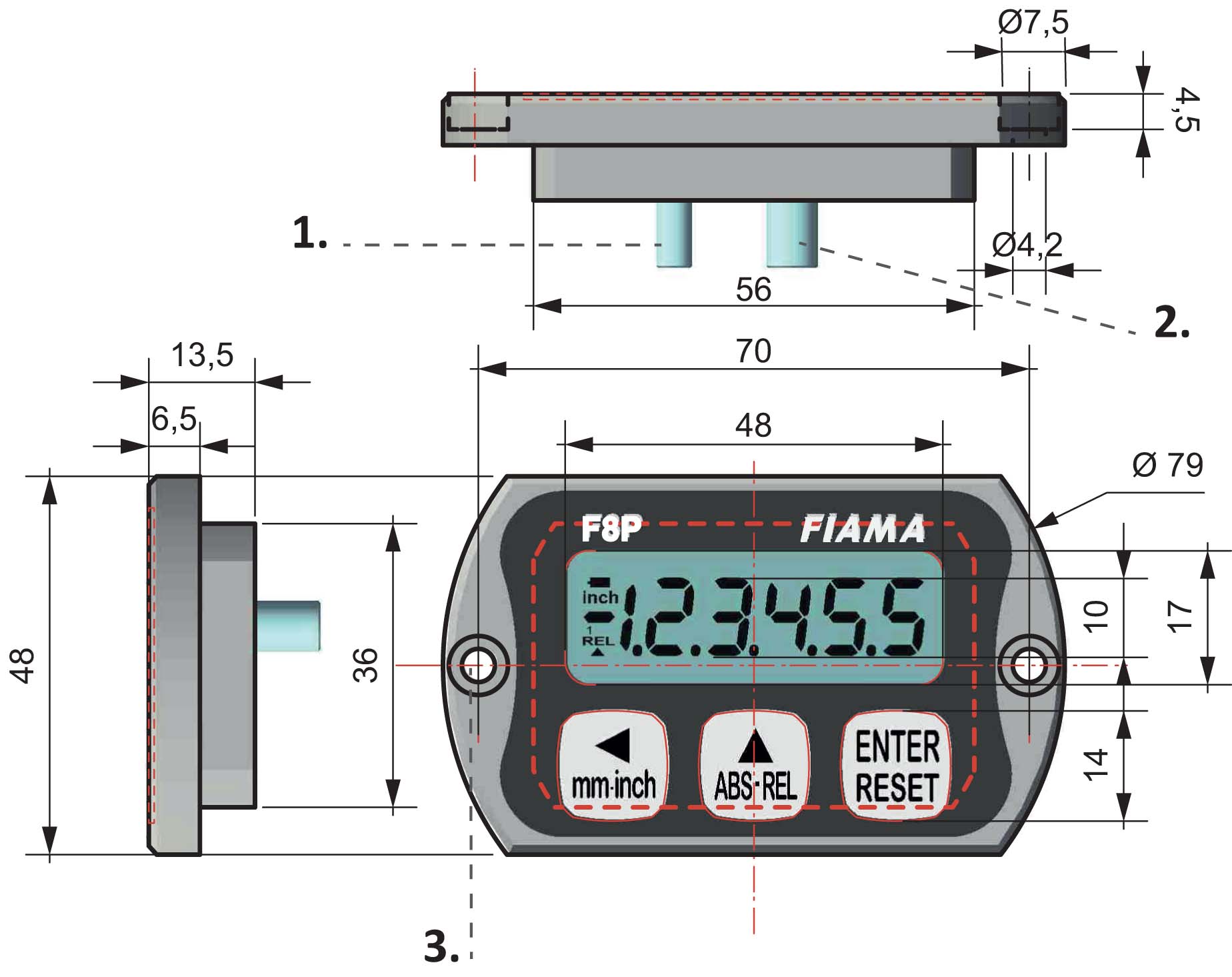 BATTERY HOLDER




1. Cable for battery holder
2. Sensor cable Ø5,5
3. Bores for M4 allen screws with countersunk head
4. BatteryØ14x24,5 

SENSOR MT


1. Reading sensor

MAGNETIC RING AM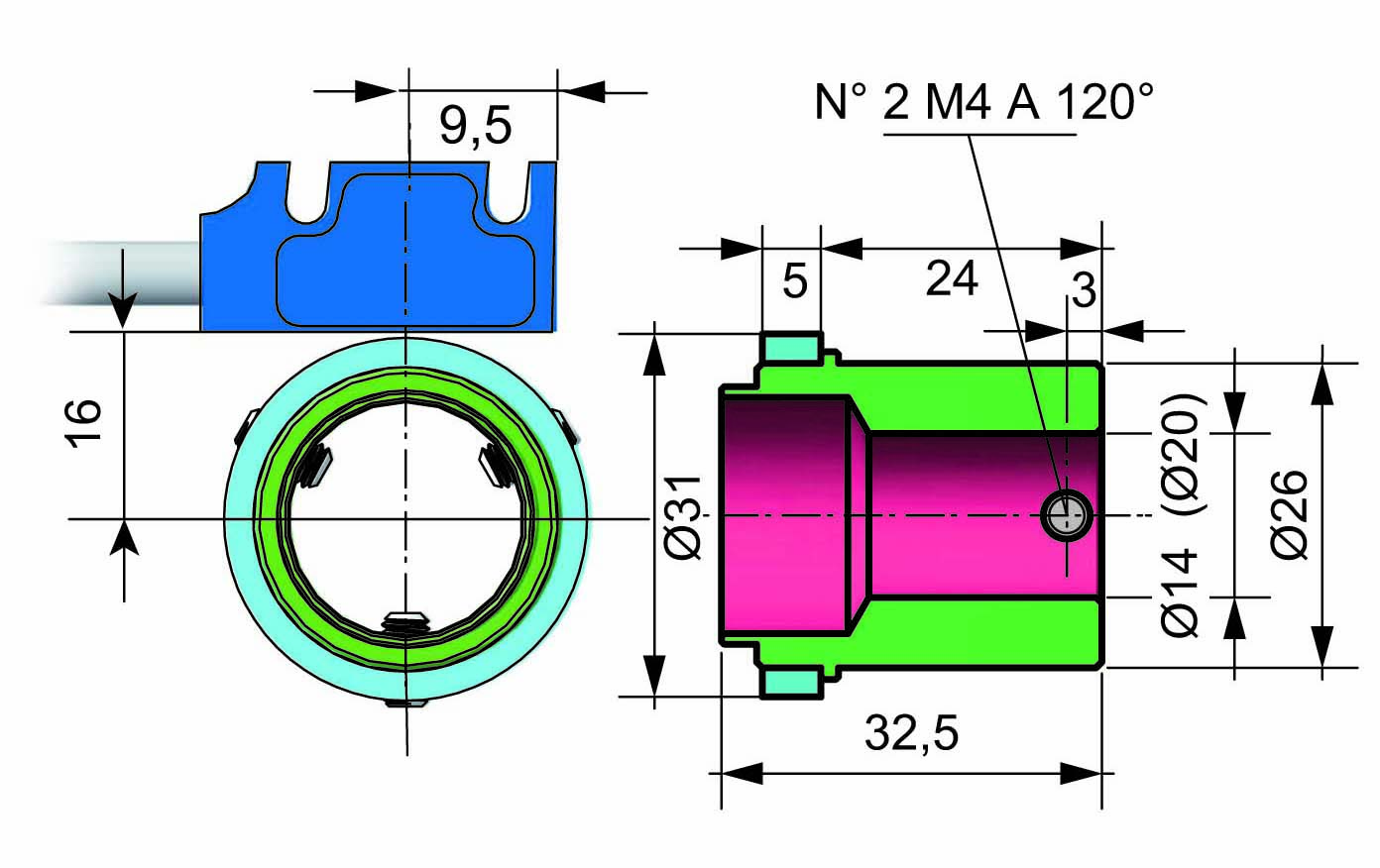 SENSOR SM12


1. Reading sensor
2. Hex nut 14
3. Plats to align sensor
4. Counternut adjustment
5. Hex nut
6. Thread

Accuracy
0,1mm - 1000 impulsi/giro "AM"
Available functions
Rest/preset, quota assoluta/incrementale, m/pollici, 3 origine distinte
Case
alluminio anodizzato nero
Electromagnetic compatibility - EMC
2014/30/EU
Keyboard
3 tasti per programmazione e attivazione funzioni
Power supply
batteria formato 1/2 AA, tensione 3,6V (litio-cloruro di tionile)
Protection degree
IP54 Display - IP67 sensor
Sensor cable
fornito già cablato e non scollegabile dal visualizzatore: Lg 0,5 - 1 - 3 - 5 m
Sensor/band distance
1 mm max
Working temperature
0-50°
SB - MODULAR SUPPORT FOR MAGNETIC BAND 

Modular support in anodized aluminium for P25/10 and P50/10, magnetic band, supplied in standard modules L=500mm; custom lenghts available on request.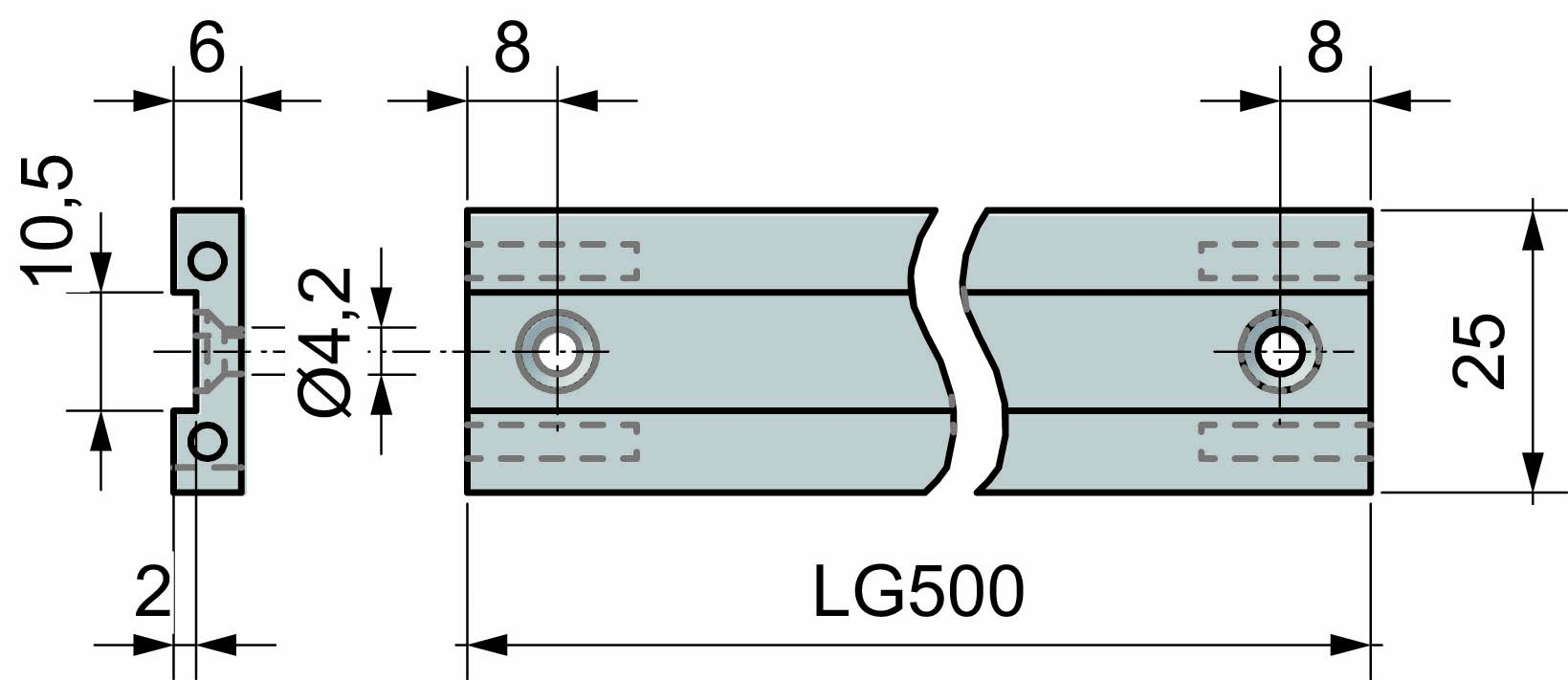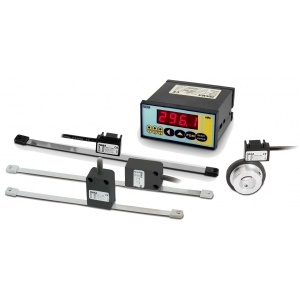 The transducers MT, MTV, MTP, the magnetic strip P50/10, the magnetic rings AM14 or AM20 are incremental systems without contact for linear or angular measures. The capacity to measure distances longer than a meter, easy assembling, absence of parts that contact/rub, a waterproof transducer and a water-oil-dust-shaving resistant strip make this system suitable for a large number of applications, while taking position measurements of machinery within industries such as: machine tools, automatic-, wood-, marble-, glassworking machinery, etc.
The measure transducer integrates in the same device, a sensor sensitive to a magnetic field, an electronic signals conversion circuit, and an output circuit. The sensor running on the magnetic strip or on magnetic ring produces a signal which, opportunely amplified and worked out, is changed into an incremental position signal for interfacing with displays, PLC, CNC, axes control, etc.
Shock-proof, self-extinguishing technopolymer grey case for the models MT (horizontal mounting) and MTV (vertical mounting), aluminium case for the model MTP (horizontal mounting).
● Magnetic Band P50/10: the band consists of a magnetized plastic ferrite strip with alternate magnetic poles of 5 mm pitch, carried by a stainless steel strip-band. Mechanical protection of the plastic ferrite strip is supplied by a stainless steel band.
● Magnetic rings: AM14 with bore ø14, AM20 with bore ø20. Supported by an aluminium ring.

 
---
Richiedi l'accesso