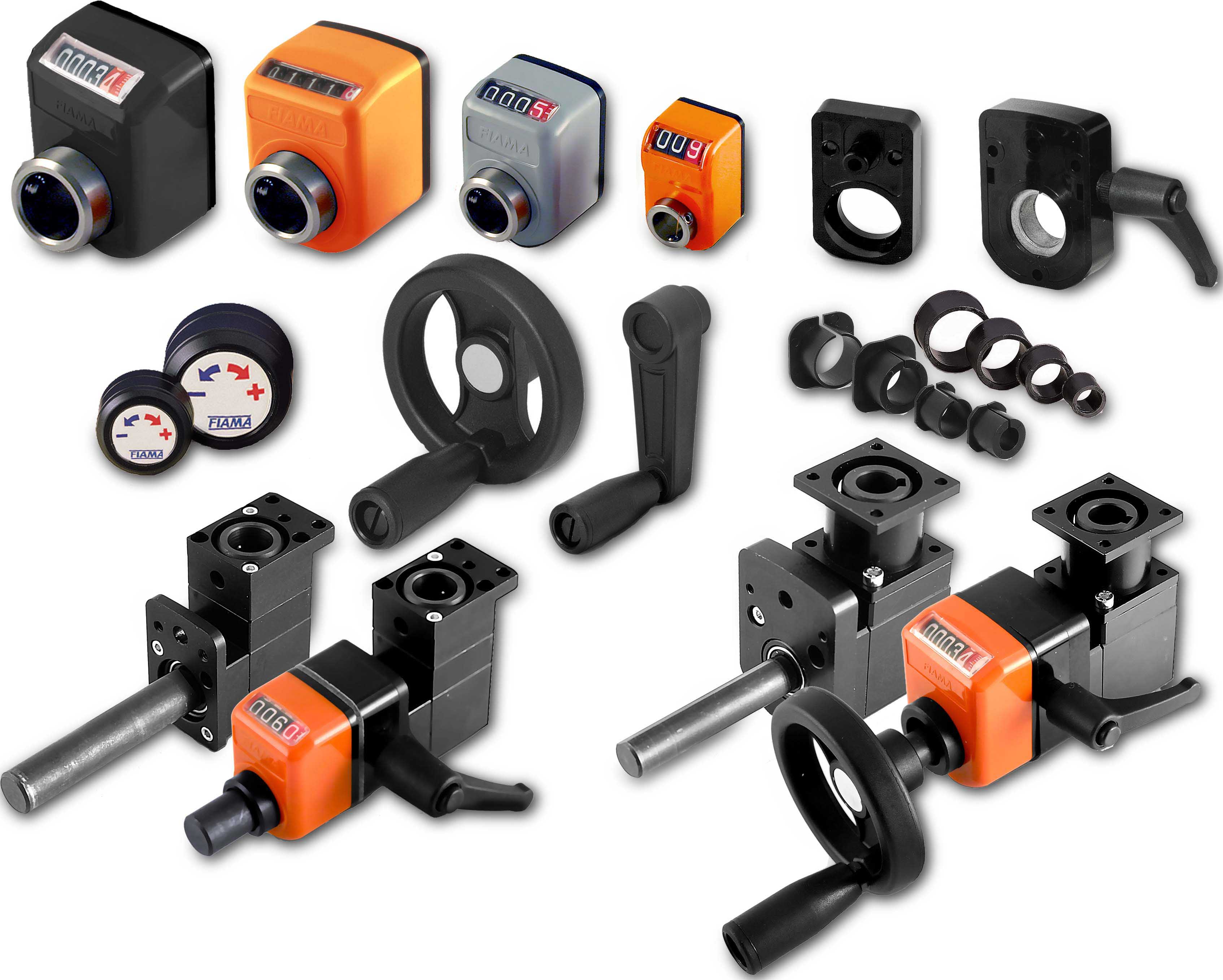 These mechanical digital indicators are used to adjust and directly read a motion (or an angle) obtained by a drive shaft rotation by the means of a screw.
The assembly is extremely simple through the hollow shaft:
just insert them on the shaft and lock them with the supplied fixing screw.
Trough the hollow shaft, the rotation is directly transmitted to a digital meter by the means of a gear system with an adeguate ratio suited to the screw pitch.
A lock pin, which is set on the back of the instrument, keeps the instrument still while the shaft rotates.
Always supplied with dust seal and lock pin.
➜ Available wide range of models and accessories.

Applications in "Photogallery": Pharma & Chemical industry; regulation systems; metal-working and welding machines; paper-working machines; trimming and beading machines.
They are ideal tools for reliable and precise regulation at low cost. Large-scale employees in the most varied industrial sectors, can be integrated into any type of machine, plant (new and existing) and production process (sheet metal, wood, plastic, etc.), for guide elements, tools, etc.
Linear application

Rotative application (angle)

       

 

   

Visualize and adjust the application with gearboxes, screw-jacks and flexible transmissions; rotary tables; linear guides; dosing / filling machines: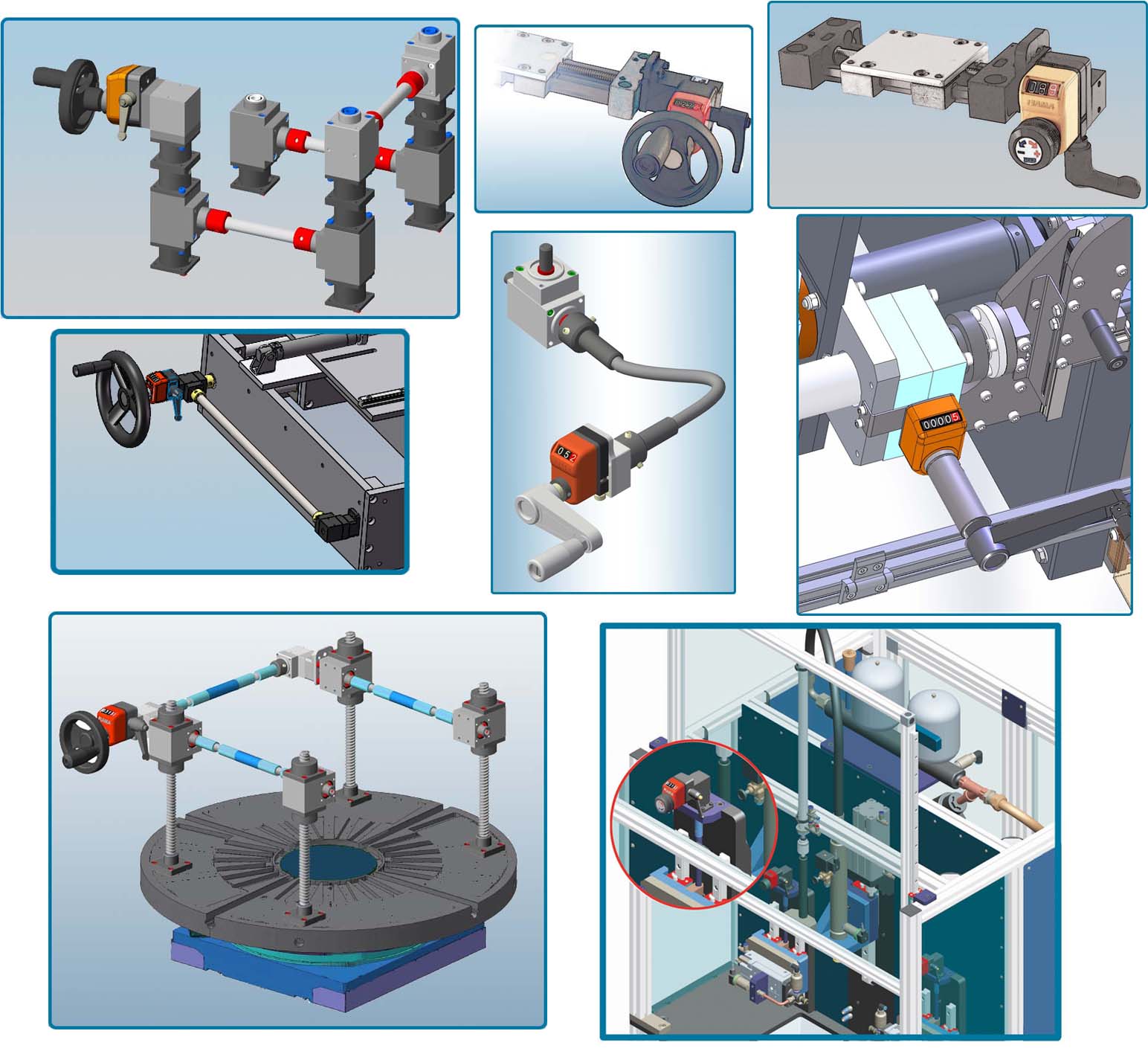 EASY APPLICATION 


    

 

❶

 MARK OUT

❷

 BORE

❸

 INSERT

❹

 FIX 

Trace ❶ checking the interaxis between the hollow shaft and the lock pin indicated in the overall dimensions for each model, then drill ❷; introduce ❸ the indicator through the hollow shaft and set the lock pin into the suitably arranged hole. Set the instrument on the inner (zero) value and block the fixing screw ❹. 
                    ASSEMBLING POSITION 

                

  

VIEW «A» 
for horizontal shaft tilted, top view 

VIEW «B» 
for vertical shaft, side view

VIEW «C» 
for horizontal shaft, low front view

VIEW «D» 
for horizontal shaft, top front view
DISPLAY

Standard display with a red digit for decimal indication

Models with graduated red digit for more reading accuracy

Possibility of two red digits for hundredths indication

Possibility of all black digits for indication in mm
DIRECTION OF ROTATION
DX
increasing values with clockwise rotation, decreasing values with anti-clockwise rotation
SX
increasing values with anti-clockwise rotation, decreasing values withclockwise rotation
---
Richiedi l'accesso