PM
Movement-knob for position indicators OP2 - OP3 - OP6 - OP7

The motion-knob is directly assembled on the shaft of the indicators OP2, OP3, OP6, OP6F25, OP6, OP6F25.
On request stickers (neutral or with Fiama logo), which on the motion-knob' s front shows the increase or decrease of measure wise.
➜ Material: anodized aluminium.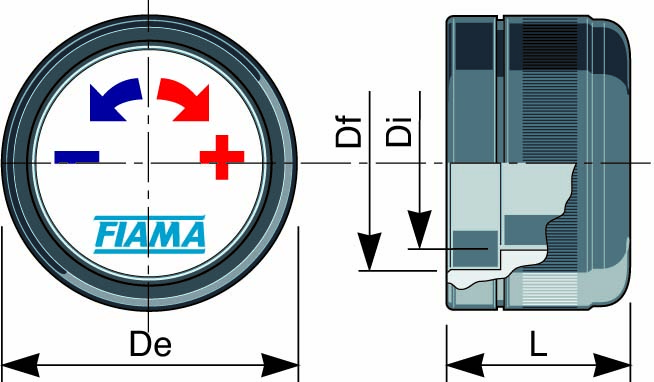 Type

 

Di

L

OP2

-

15

OP3

16

17,5

OP6 - OP7

30

26

27,5

OP6F25 - OP7F25

 44

34

26

27,5

ASSEMBLING
Unscrew the screw on the OP indicator' s shaft and put the knob on the shaft, introduce the longer security dowel (supplied with the knob) trough the unthreaded hole to block again the indicator. The first dowel is used for blocking the knob on the hollow shaft.
---
Richiedi l'accesso