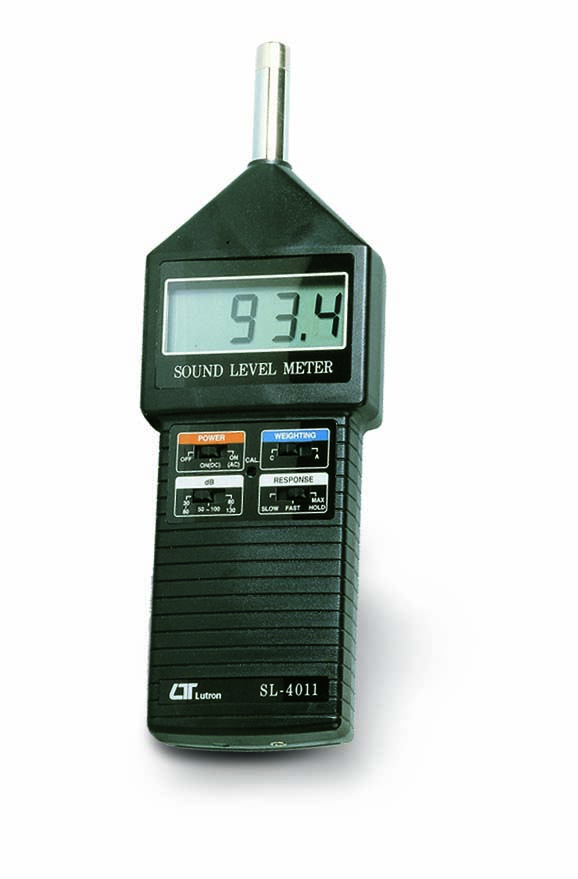 The digital phonometer SL4011 is a sound level meter realized to satisfy the features for acoustic detecting by security tecnicians according to IEC 651 type 2.
On the instrument it's available a wide liquid crystals display for an easy and inmediate reading with sound intensity range from 30dB to 130dB according to the toning down curves in a frecuency field from 31.5 Hz to 8 KHz.
Other items of the instrument are: slow and fast measures, max.value storage and discharged bactery indication.
It's avaible on the instrument a bipolar plug with voltage output to connect it to analyzers or external recorders.
The phonometer is built into a strong ABS case and fitted with an useful bag.
Accuracy (23 ± 5°C)
(23 ± 5°C) ±1,5dB (Previous adjustement)
Display
LCD 3 1/2 digits - height 18 mm
Electromagnetic compatibility - EMC
2014/30/EU
Measure range
30dB ÷ 130dB three ranges
Output signals
AC 0,5 Vrms Max; DC 0,3-1,3 VDC, su 600 Ohm
Power supply
Batteries 9VDC
Relative humidity
max 90 % - (0÷35°C)
---
Richiedi l'accesso