P
Handwheels for gravity indicators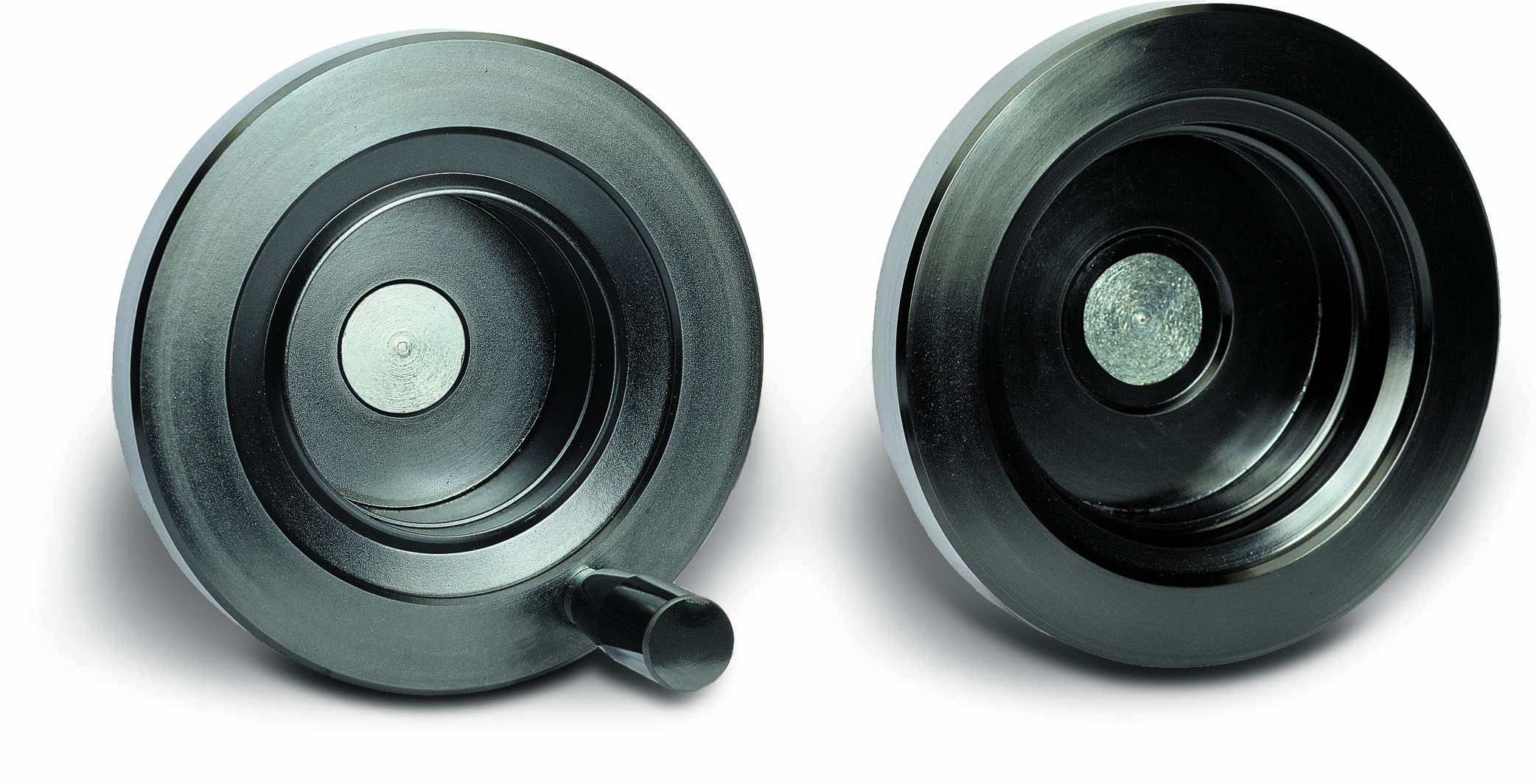 The handwheels  P140 - P160 - P180 - P170 - P200 are used with analogue and analogue-digital indicators with gravity motion.
• The instrument, fitted inside, is blocked by a fixing screw.
• Available with or without handles
• Reinforced hardplastic, black colour, solvents-, oils-, greases-proof, etc. 
• Steel or aluminium hub. On request bored holes tolerance H8, key splines, transversal bores, etc.
• The lock pin for the fix reaction is in zinc-plated steel ø4 mm or threaded M4 (on request).
• Models P140 - P160 - P180, used with indicators I80, IN80 (➜ see sec. "I80-IN80" in the drop-down menu on the left).
• Models P170 - P200, used with indicators I100, I100P (➜ see sec. "I100, I100P" in the drop-down menu on the left).
P-

Type

 

E

H

D

C

P140

P160

P180

P170

P200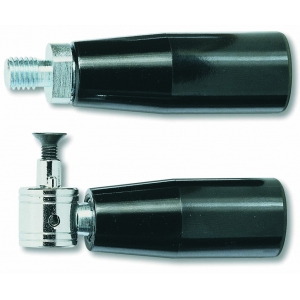 The handles for the P series of handwheels are made in reinforced technopolymer, black colour, solvent-,oil-, grease-proof, etc.
MG - Revolving handle   
Type

Dimensions

 

A

B

C

D

MG40
MG55
MG65
MG85
MGR - Overturnable and revolving handle
COMBINATIONS HANDLES - HANDWHEELS

 HANDWHEELS →
P125
P140
P160
P180
P200
 HANDLES ↓

      

MG40
•

 

 

 

 

MG55
•

 

 

 

 

MG65

 

 •
•
•

 

MG85

 

 

 

 

 •
MGR

 

 •
 •
•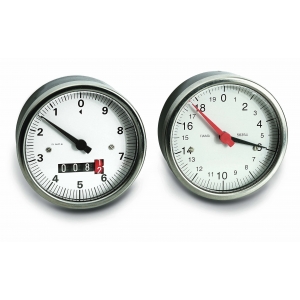 The I80-IN80 indicators have to be fitted in motion handwheels to measure adjustments (angles, shiftings, speed, etc.) on a control dial, with a regulation screw on the cover front. They are assembled by pressing them directly into the handwheel seat.
• Technopolymer or metal case. Transparent and shock-proof polycarbonate cover. Protection IP64. Max. temperature: 80°C.
➜ for more complete information, see sec. "Indicators with gravity and..." in the drop-down menu on the left.

COMBINATIONS EXAMPLES

P180- IN80

P200 - I100P

 
COMBINATIONS HANDWHEEL-INDICATOR

HANDWHEELS →
 P140
 P160
 P170
 P180
P200
INDICATORS ↓

      

I80
•
•

 

•

 

IN80
•
•

  

•

 

I100

 

 

•

 

•
I100P

 

 

•

 

•
---
Richiedi l'accesso