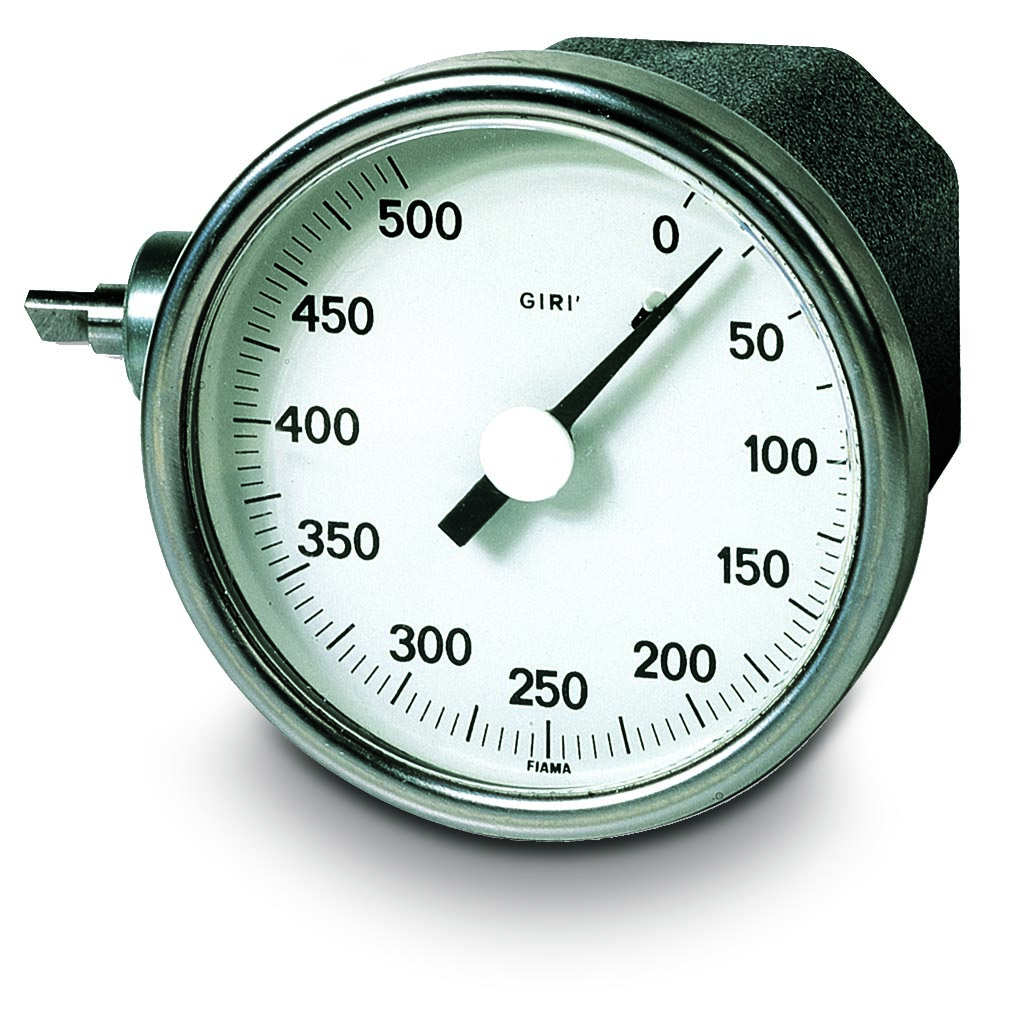 Suitable for instant measuring rotation or translation speed.


●

 Accurate reading on linear scale. Dial with double-direction of rotation. Multiple scale dial.
●

Full scale range: 150 - 3000 r.p.m. 


●

 Ratio between revolutions and dial indication on request.
●

Black shock-proof plastic body. Protection IP64. Temperature max. 70°C.

●

Compensation depending on temperature.

●

Instrument calibration by means of an adjusting screw.

●

Drive shaft on self-lubricating bushings.

●

Drive shaft output at 90°.
TC80 - TC100
Type

Dimensions

 

D
H
h
I
F
f
TC80

82

76

13

39

37

20

TC100

106

83

15

39

37

20

1. Adjusting screw
2. Drive shaft     
DRIVE SHAFT POSITION
COUPLINGS  
a = ø20    
b = M18x1  
       c = M20x1
          
ROTATION DIRECTION (DRIVE SHAFT)

1
2
 

 Right dial scale (counterclockwise drive)

Left dial scale (clockwise drive)
---
Richiedi l'accesso