AP90 - AP90N - APFL
Position indicator for panel fixing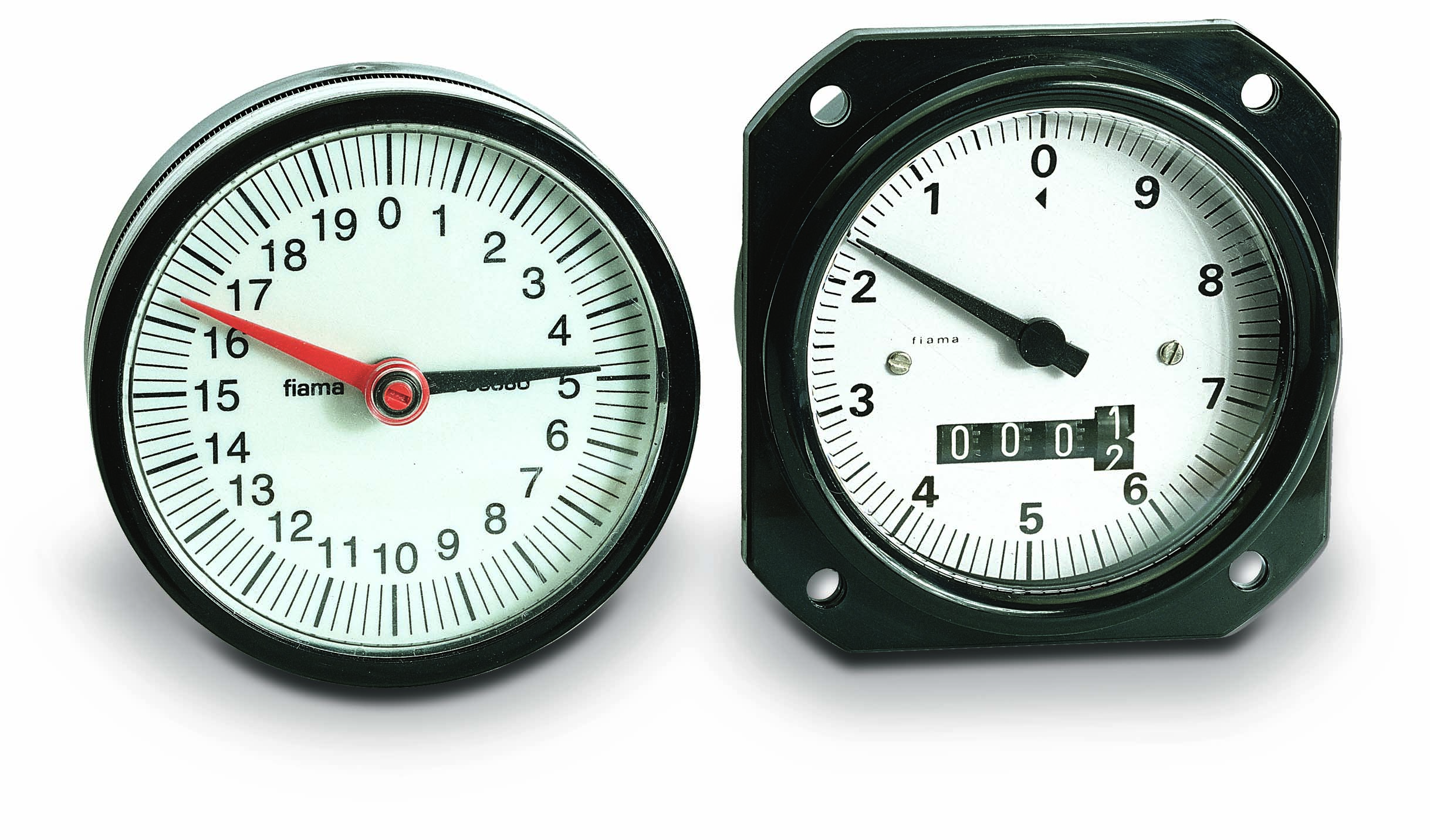 These are mechanical indicators for panel fixing used to read measures, angles, shiftings, etc.
● AP90: analogue indication of the measure on a circular graduated scale. At every turn of the drive shaft the pointer makes a rotation fraction. 
● APFL, AP90N: with analogue-digital indication. The measures reading is ensured by a4-digit counter APFL or 5-digit counter AP90N (red digits to indicate decimals) and by a graduated control dial.
● Polycarbonate self-extinguishing case. Protection IP54. Max.temperature 80°C.
● Back drive shaft for direct connection or with flexible shaft.
➜ These items are expiring and are available only as spare parts, indicating the code and / or complete description (subject to availability).
---
Richiedi l'accesso
TYPE
REDUCTION RATIO
INDICATION AFTER 1 REVOLUTION
DIAL SCALE

    AP90

           2:1

           0-6

    AP90

           4:1

           0-6

    AP90

           6:1

           0-6

    AP90

           10:1

           0-10

    AP90

           12:1

           0-12

    AP90

           20:1

           0-20

    AP90

           24:1

           0-24

    AP90

           30:1

           0-30

    AP90

           36:1

           0-36

    AP90

           40:1

           0-40

    AP90

           60:1

           0-60

    AP90

           100:1

           0-100

    AP90

           120:1

           0-100

    AP90

           200:1

           0-100

••••••••••••••••••••••••••

••••••••••••••••••••••••••

••••••••••••••••••••••••••

••••••••••••••••••••••••••

AP90N - APFL

           0000 1

           0-10

AP90N - APFL

           0000 2

           0-20

AP90N - APFL

           0000 4

           0-40

AP90N - APFL

           0000 5

           0-50

AP90N - APFL

           0000 6

           0-60

AP90N - APFL

           0000 8

           0-80

AP90N - APFL

           0001 0

           0-10

AP90N - APFL

           0001 5

           0-20

AP90N - APFL

           0002 0

           0-20

AP90N - APFL

           0003 0

           0-30

AP90N - APFL

           0004 0

           0-40

AP90N - APFL

           0005 0

           0-50

AP90N - APFL

           0006 0

           0-60