EN14 EN20 EN25
Hollow shaft encoder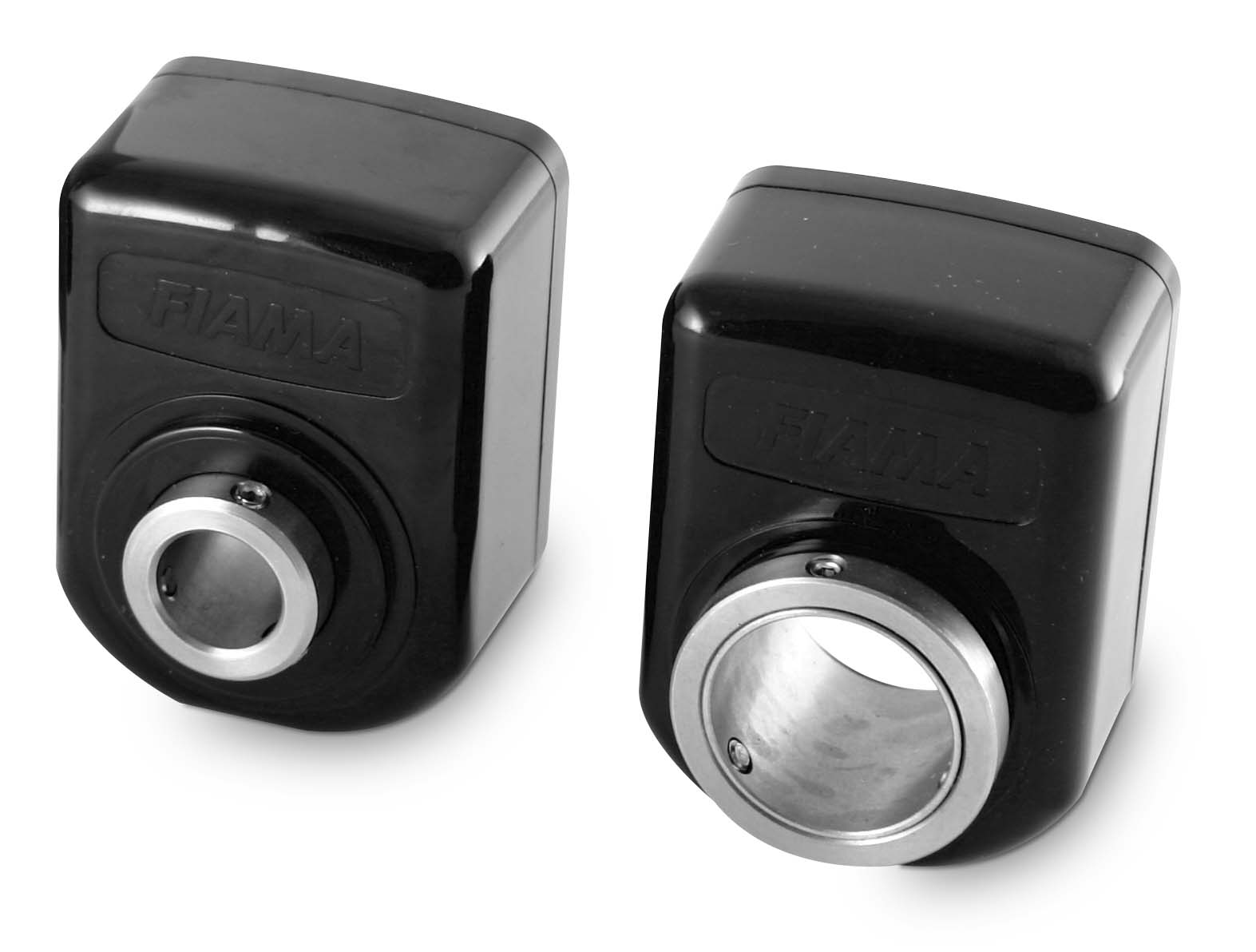 EN14, EN20, EN25 are hollow shaft encoders that turn a rotating motion into codified digital pulses. A special feature is the easy assembling that carries out by introducing the hollow shaft into the drive shaft and locking it with a grain.
The linking together to a display or an electronic positioner (for example F1X5, F2X, P1X) supplies an excellent system to measure the dimensions on machine tools, automatic-, wood- marble-, glassworking machinery etc.
These transducers are carried out in self-extinguishing, shock-proof cases which are solvents-, petrol-, greases-, oils- proof.
EN14 - Application with measure wheel

EN25                                                                                                   EN14
                                                                                                        EN20

1. 3 fixing screw
2. Lock pin
3. Bearings
4. Fixing bores
5. Dust seal
EN14
Application with measure wheel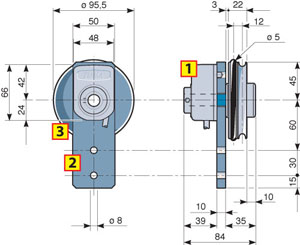 1. Encoder
2. Clamp
3. Development wheel 300 mm
Accuracy
10-50-60-90-100-200-250-500 i/g - p/r- I/U
Electric connection
cable length 2, 5, 10 meters
Electromagnetic compatibility - EMC
2014/30/EU
Hollow shaft bore EN14: 14H7
EN20: 20H7
EN25: 25H7
other bores with reduce bushes
Max. output current
20 mA
Max. speed EN14, EN20: 2000 RPM - EN25: 400 RPM
1000 RPM for short periods
Output signals
A and B channels with Push-Pull; TTL Line Driver
Power supply
10÷25 Vdc max. 60mA
Relative humidity
10 ÷ 90 %
Working temperature
-10 ÷ 70°C
---
Richiedi l'accesso