SL.FU-SL.FU.ATEX
Rope level controls for solids
The SL.FU level control with rope  are employed for the minimum level control in tanks up to 10 meters high.
• Suitable for powders or granulars material.
• Funcitoning: the material round the propeller bridles the rotation provoking control contacts exchange; this determines the command of an acoustic or visual signal.
• Available versions: 
  - SL.FU standard
  - SL.FU.ATEX for the level control of materials in thanks which, inside (process zone 20) or outside (environment zone 21) a potentially explosive atmosphere, like dust cloud, can be present.
  - SL.FU -  SL.FU.ATEX 24VDC/S with inverter board, which converts the tension from DC to AC. 
SL.FU - SL.FU.ATEX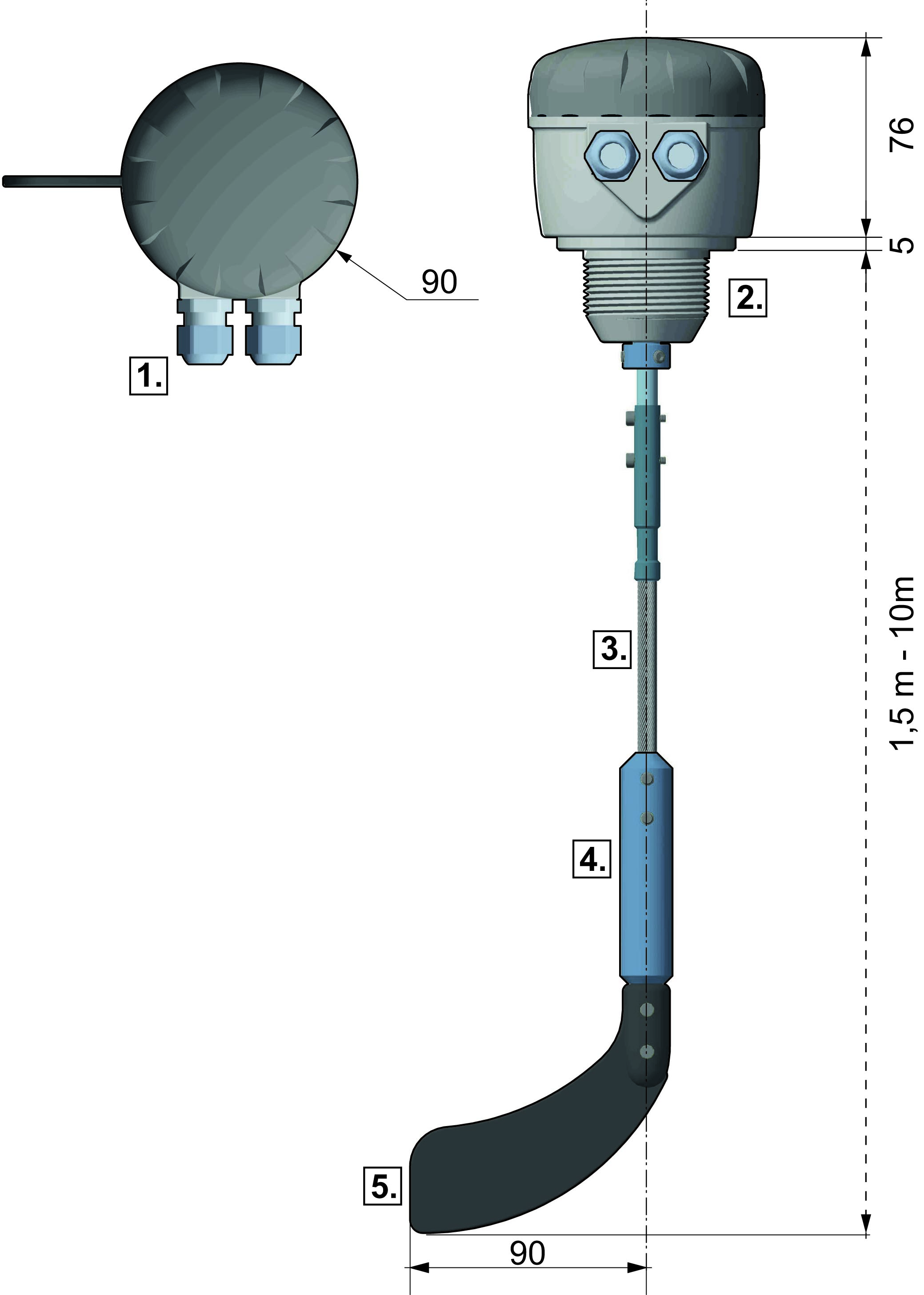 1. Presscable M16x1,5
2. Threaded hub 1"1/2 gas
3. Stainless steel rope Ø5
4. Counterweight in stainless steel
5. Propeller
• The instrument is mounted on the top of the external wall of the tank.
• The material should be free to move round the propeller, that should be not fouled by the material direct jet: so arrange baffles on the indicator when weight on propeller is high  (high specific weight  material or subject to move in block ones). 
• Mounting with threaded hub 1"1/2 inch gas. 
• Shaft with propeller is 15, 30, 50 cm long: the part that works inside the tank.
• ATEX type, to use where an atmosphere potentially explosive can be present.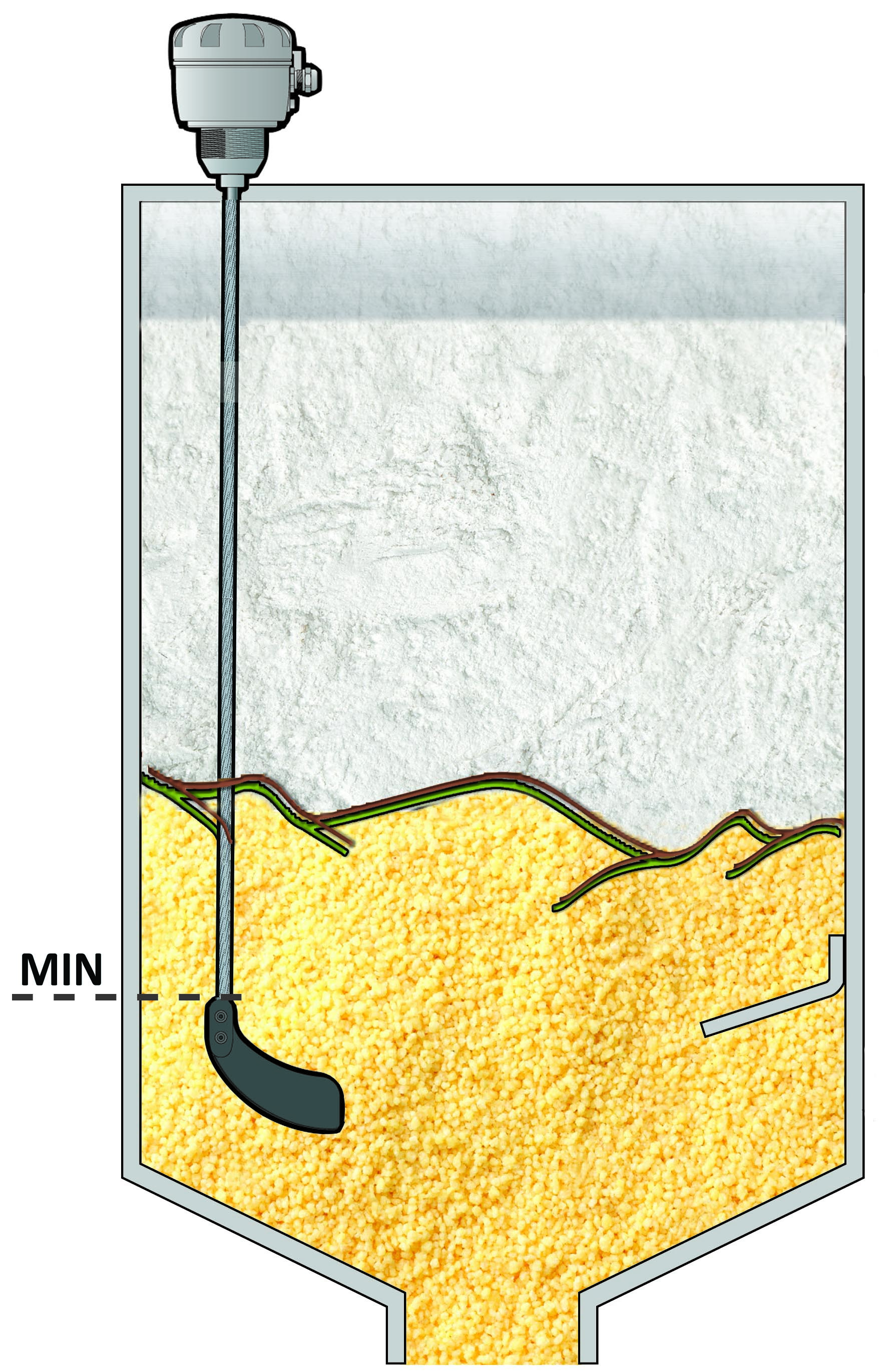 Case
aluminium (waterproof)
Electrical contacts
4A 250Vac - 2A 250Vdc
EX-Mark
DNV-MUNO 0496 ATEX 07/3316 CE 2460 II1/2 D Ex ta IIIC T95°C IP65 -15°C < Ta < +60°C
Low tension - LVD
2014/35/UE
Mark for 24VDC/S with inverter
CE 2460 II1/2 D Ex ta IIIC T100°C IP65 -15°C < Ta < +60°C
Power supply
24 - 115 - 230 Vca ±10% 50/60 Hz - 24 Vdc ±10%
Propeller material
plastic
Rope material
AISI 316 (acciaio inox)
Shaft material
stainless steel
Working temperature
-10°+60° C
---
Richiedi l'accesso
SL.Fune_ing.pdf


Click here to download >