P3.S
Position controller for driving of servo unit
The controller P3.S combined to the SERVO positioning unit carries out a particular suitable system for the automation of machines that require driving of motorized axes.
The inputs of the position controller start, and emergency are opto-insulated.
The values are displayed on a high-brightness 5-digit display (range -9999 +99999) while an auxiliary 2-digit display shows the program step during execution or the working constants.
The keyboard with 16 keys and 6 function indicators make the use and setting up of the positioning unit very easy and immediate.
➤ The positioning unit can be linked up to 32 Servo units in network and can store up to 99 positioning program.
In order to optimize the positioning accuracy there are some parameters that can balance the system inertia, clearances, wear and tear of mechanical couplings. Available working modes are: automatic, manual, single positioning.
A relays-output signals the positioning of all axes, a second possible connection error.
Serial connection to SERVO is RS485 with MODBUS RTU protocol.
The keeping of data during machine off is guaranteed by a non-volatile EEPROM memory.
Suitable applications are in automatic size change, motorized adjusting of reference marks, end strokes for cutting and bending.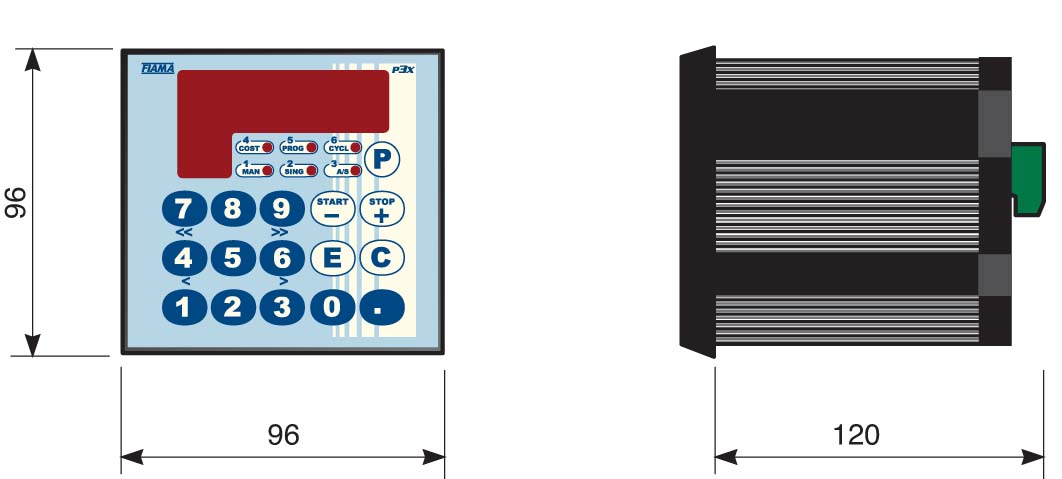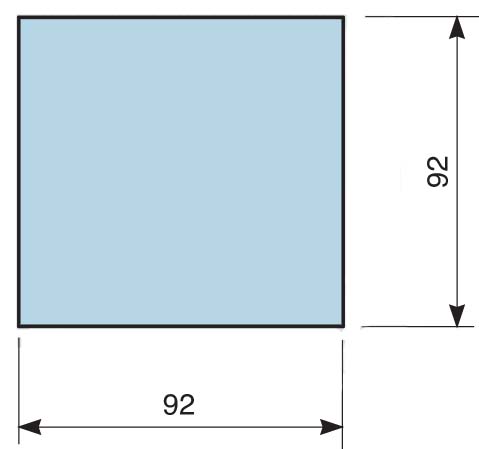 3 optoinsulated ON-OFF inputs 12Vdc
Emercency - Piececounter - Start
5 relay outputs 250 Vac 5A
Start/stop - Onward/backward - Slow/quick - End of positioning - Cycle end
Analogue output
4÷20 mA, 0÷10 Vdc, -10 +10 Vdc
Electromagnetic compatibility - EMC
2014/30/EU
Low tension - LVD
2014/35/UE
Operating mode
Semiautomatic/automatic - Manual - Single positioning - Zero setting - Cyclic
Possibility of creating working programmes
Memorization of 99 programme steps with dimension and number of pieces
Potentiometer input
1K ÷ 50KOhm
Power supply
115Vac, 230Vac, 24Vac, 12÷30Vdc, +-10%
Self-extinguishible shock-proof case
96x96x120 DIN 43700 - IP54
Serial port
RS485 MODBUS RTU
Visualization
5 digits -9999 +99999 for display - 2 digits for programming
Working temperature
0-50°C
---
Richiedi l'accesso