EP43RS - EP46RS
Programmable position indicator with serial output
Programmable position indicators with hollow shaft and serial connection, which is used for linear or angular measurements. It is easy to install for a fast, efficient and safe format changeover.
The EP43 / EP46 are an evolution of mechanical indicators, with compatible dimensions and the same mounting system, for semi-automatic adjustment monitored by PLC on a vast range of machines and plants even in complex andheterogenous working conditions.
Main features:
• Compact and robust case made of anodized aluminum, stainless steel hollow shaft supported by ball-bearings.
• The display has 7,5mm-high-digits, which allow excellent readability also from a distance. 
• 2 models:  EP43RS with ø14 - ø12,7 (1/2") hollow shaft; EP46RS with ø20 - ø19,05 (3/4") - ø25hollow shaft.
• 3 installation possibilities: version A for horizontal shafts with optimal visibility when positioned at a height between 50cm and 120cm; version B1 for vertical shafts with optimal visibility between 50cm and 150cm; version B2 for vertical shafts with optimal visibility above 170cm
Main functions:
■ Display LCD with backlight and two rows: the first row shows the current position and the second row shows the target position. The target value is sent to the unit via a serial interface from the PLC, allowing manual format changeover by the operator using a handwheel.
■  2 LEDs, 1 green and 1 red, guide the operator until the correct position has been reached
■ All parameters are freely programmable via the integrated RS485 interface for networking with the PLC or a remote supervision system. It is possible to use a converter in case a Profinet, EtherNet/IP, or Profibus communication are required.
☛ Available attachments: shaft block flange (see drop-down menu on the right).
PROGRAMMABLE INDICATOR «EP43RS
»

1. battery bay
2. ball-bearings
PROGRAMMABLE INDICATOR  «EP46RS»  

1. battery bay
2. ball-bearings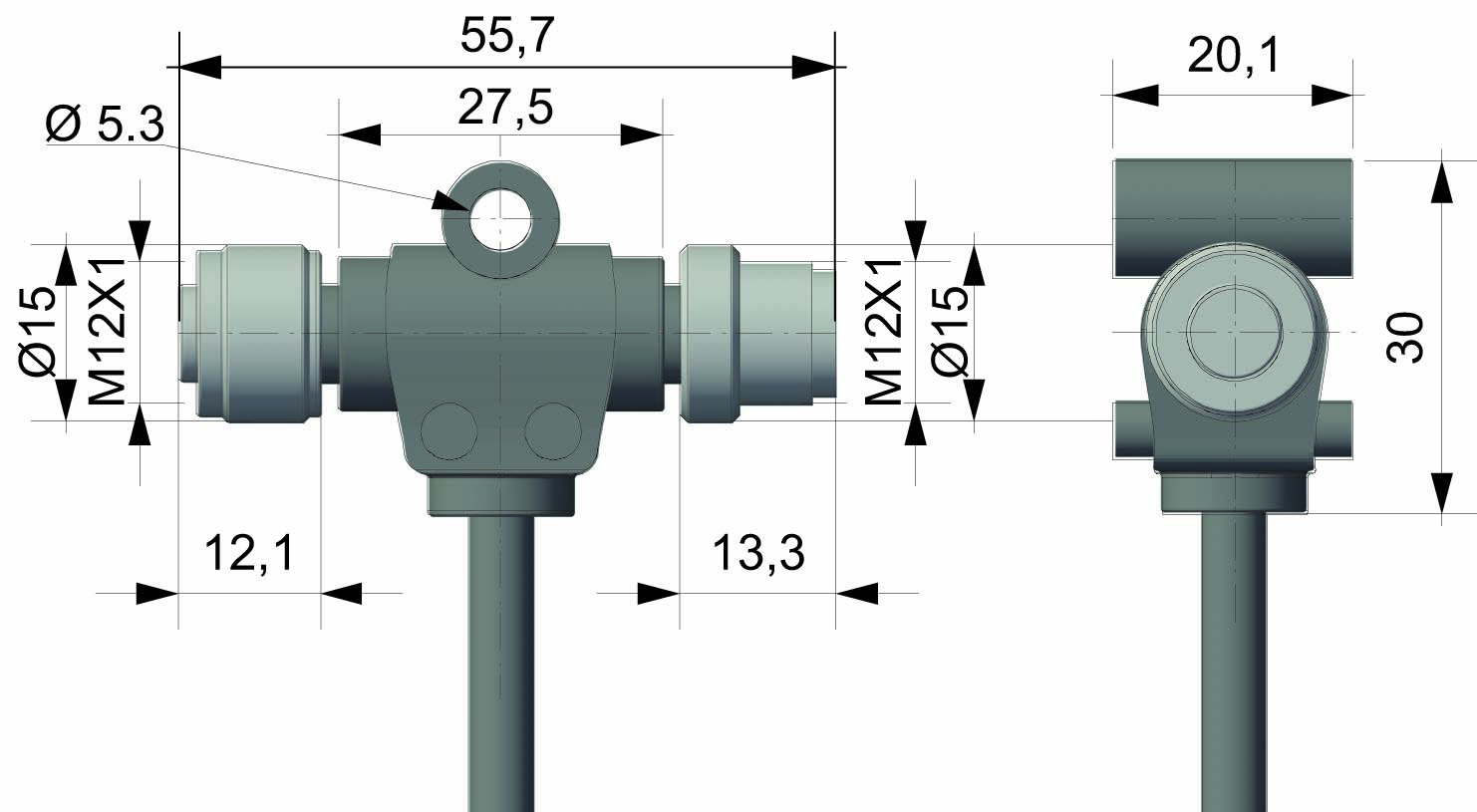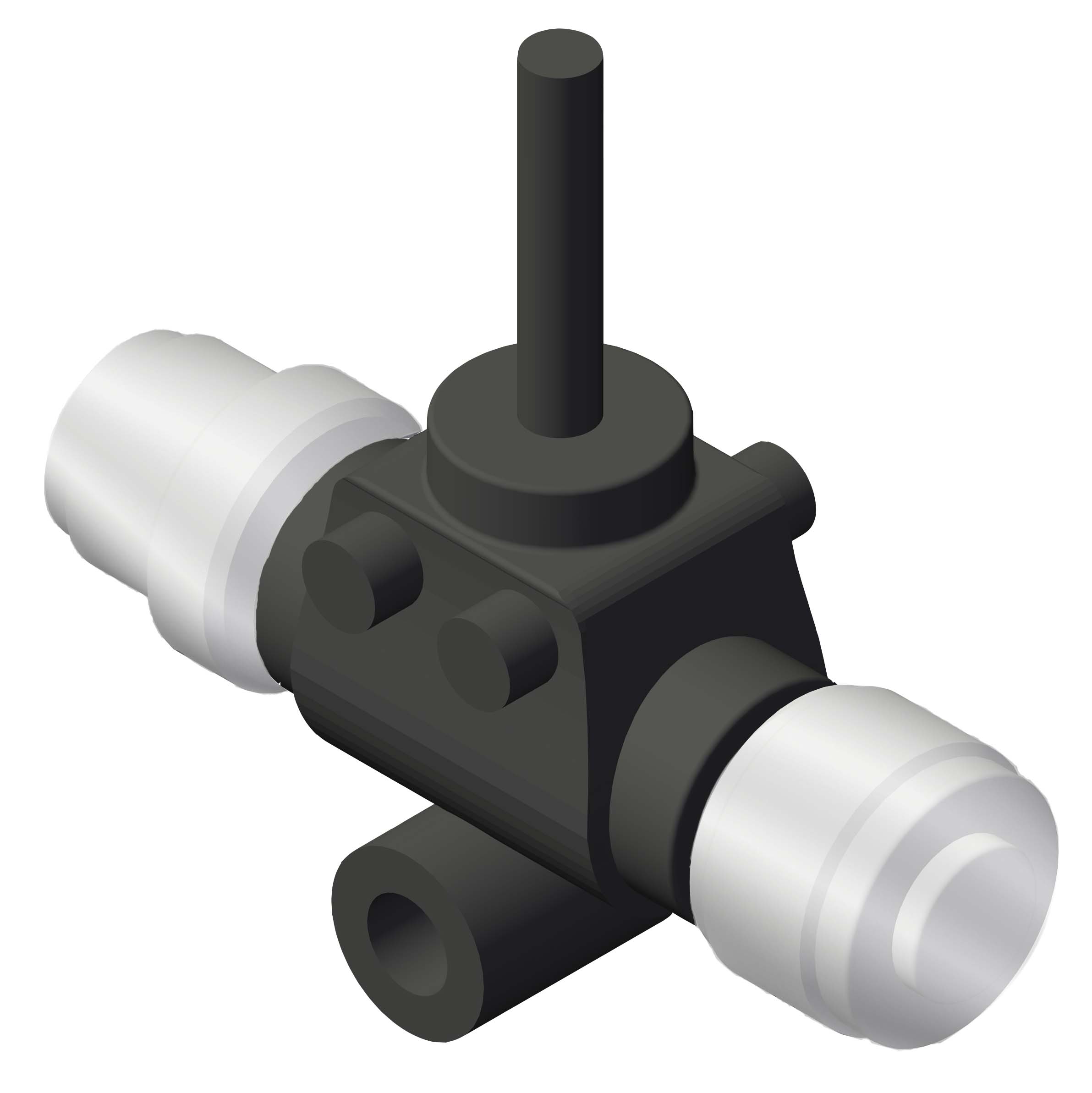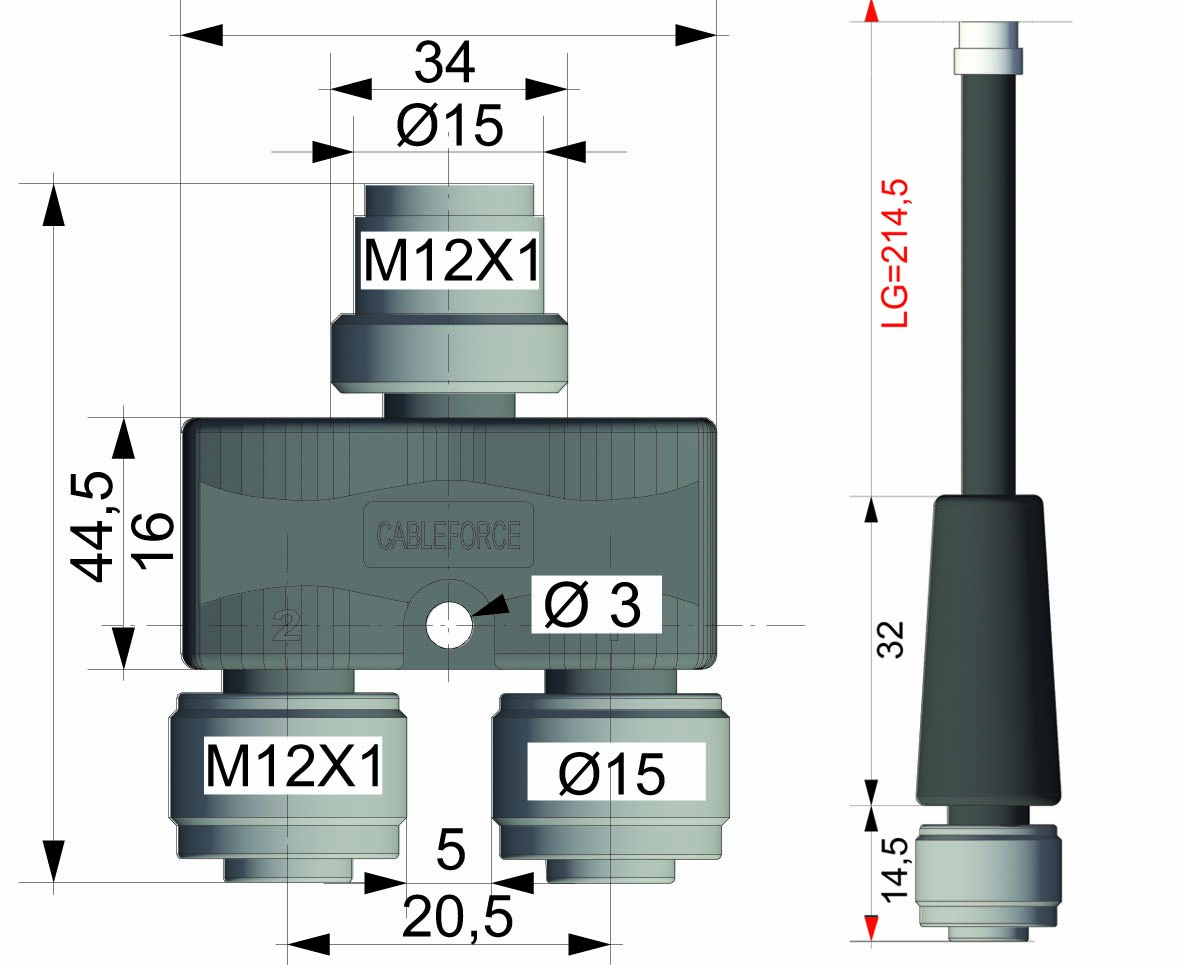 MOUNTING POSITION "A"
for horizontal shafts, to positioned at a height between 50cm and 120cm
MOUNTING POSITION "B1"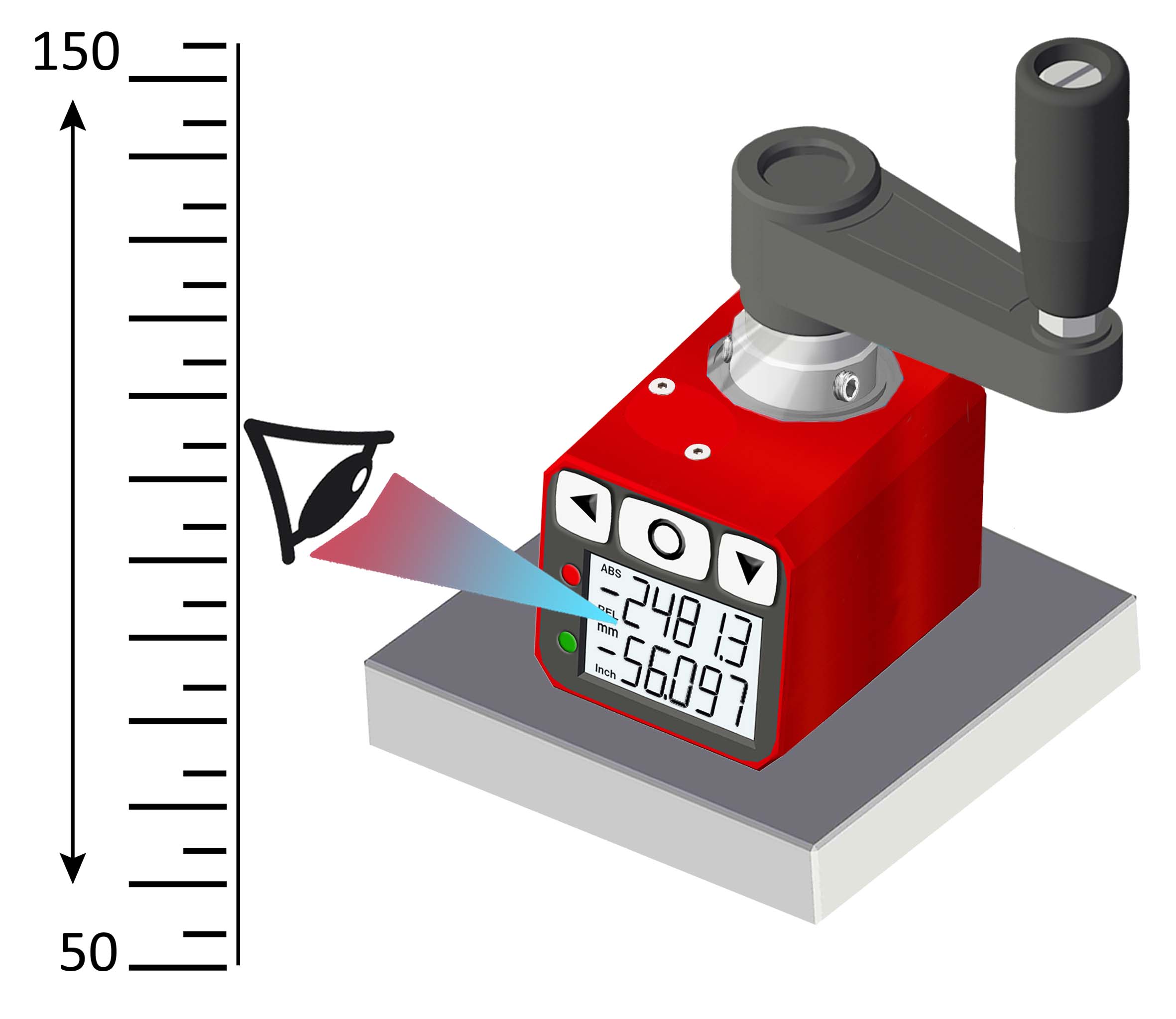 for vertical shafts, to be positioned at a height between 50cm and 150cm
MOUNTING POSITION
 "B2"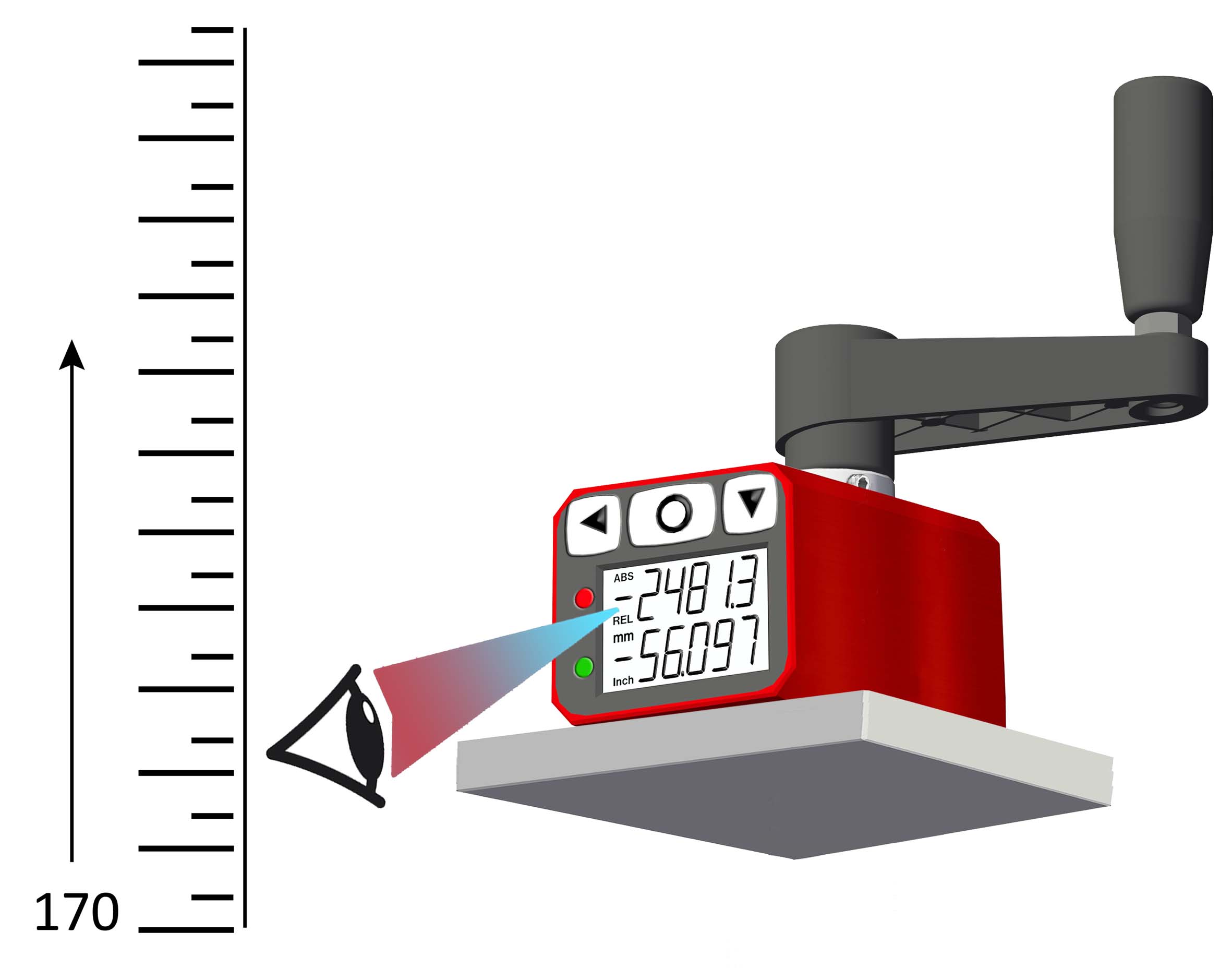 for vertical shafts,

to be positioned 

with optimal visibility above 170cm
For optimal visibility, orient the unit based on the viewing angle as shown

 in the images
Accuracy EP43: 3200 ppr
EP46: 4000 ppr
Available functions
Reset/preset, absolute/incremental quota, mm/inches/degrees, 3 origins
Battery
3,6 V 1/2 AA - life 6/8 years
Connectors/serial port M12T: 4 pole male + 4 pole female M12x1 A cod.
M12Y: 4 pole female x 2 M12x1 A coded
Display
Backlit LCD, digit height 7,5mm
Electromagnetic compatibility - EMC
2014/30/UE
Keyboard
3 programming and functions keys
Power supply
10-30 Vdc max 100mA
Power/serial output cable M12T: cable lg 135 mm
M12Y: cable lg 200 mm
Rotation maximum speed
1000 RPM
Serial port
RS485 MODBUS RTU
Working temperature
0-50°C
Shaft block flange FLB-EP43 - EP46 
Shaft block flange in anodised aluminum with handle for a safe locking of the drive shaft.
DIMENSIONS

FL-B  EP43
 FL-B  EP46
                             
               
Ø A =14 - 12,7 (1/2")
 Ø A = 20 - 19,5 (3/4") - 25
B = 55
 B 

= 65

C = 22
 C

 

= 30



---
Richiedi l'accesso