EP20 - EP25
Electronic hollow shaft position indicator, battery supplied
The electronic indicator EP-, supplied with internal battery, includes in the same case a position sensor and a display unit, setting up a device for measuring linear or angular shiftings: compact, easy assembling and applicable in several type of industry (packaging, woodworking, aluminium, coil etc).
The display has 6 digits besides a sign with range from -999999 to 999999 and the 10mm-high-digits allow a very good readability also by distances.
With the 3 frontal keys is possible to programme the value on the display for every turn of the hollow shaft and activate the following functions:

• reset/preset functions of quota
• absolute/relative quota
• conversion mm/inches 
• reading range in degrees
There are also available 3 distinct origins for the correction of quota by using different tools and the offset function for the balancing of tool wear. On the display all activated functions are showed by a symbol.
The electronic part is seated inside an elegant and strong case made of self-extinguishing and shock-proof plastic material.
The drive shaft, made in blued steel, turns on precision ball bearings.The power supply is internal with 2 batteries, type AA of 1,5V: one-year-life. The run-down of battery is indicated with occasional blinking, 1 month before the complete flat the indication remains on; the battery has to be changed, in very easy way and without loosing quota, by standing of shaft.
1.     Lock pin ø6: I40 (I30)
2.     ø20 or ø25 hollow shaft
3.     Dust seal
---
SHAFT BLOCK FLANGE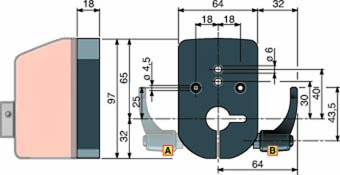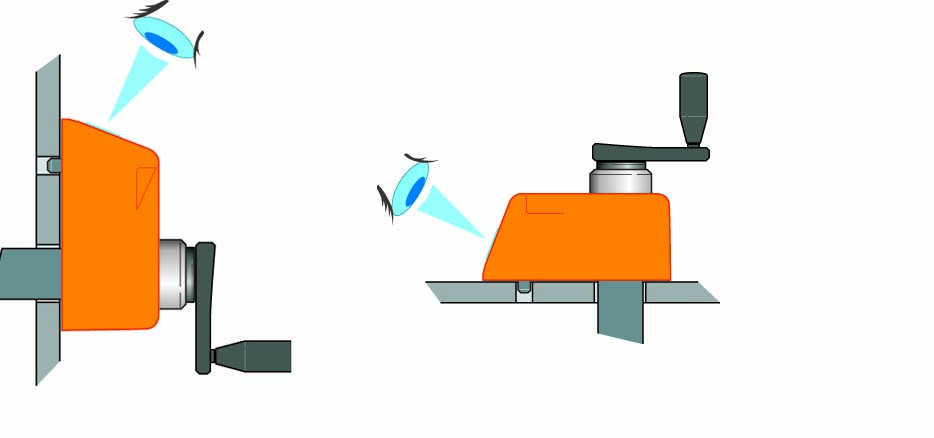 VIEW A                                                                                  VIEW B
Accuracy
4000 impulses/revolution
Available functions
Reset/preset, absolute/incremental quota, conversion mm/inch, visualisation in degrees, 3 distinct origin for tool changing, balancing of tool wear
Electromagnetic compatibility - EMC
2014/30/EU
Hollow shaft
EP20: 20 mm H7 - EP25: 25 mm H7
Keyboard
3 keys for programming and start of functions
Max. revolution speed
1000 RPM
Power supply
2 batterie stilo 1,5V - 2 batteries 1,5 V - 2 Batterien 1,5 V
Working temperature
0-50°C
Shaft block flange  
With the drive shaft block flange on the indicator as a compact unity, we obtain a safe blocking of the drive shaft.
Flange in technopolymer, block component in aluminium.
DIMENSIONS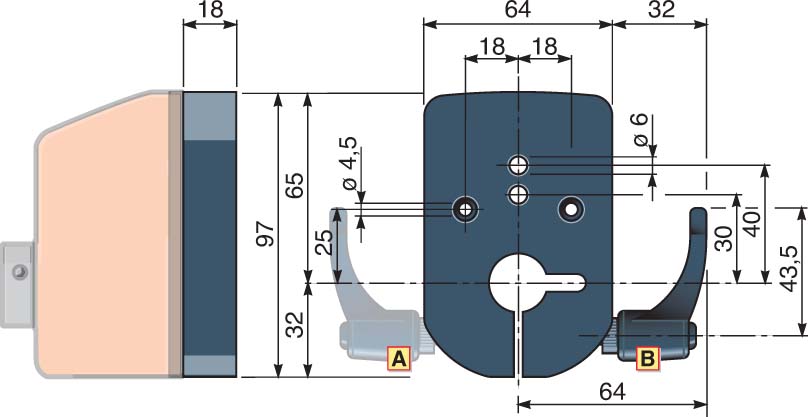 ---
Richiedi l'accesso
EP20 EP25




Click here to download >
EP20 EP25




Click here to download >